Dead Nation Gets New Launch Window
Posted by Chris K on May 19th, 2010 | 5 Comments | Tags: Dead Nation , Housemarque , rumor
We haven't heard a peep about this game since E3 and Gamescom last year, but now information is slowly trickling in. SCEE has updated the game's official site to include a new launch window, which when announced was Spring 2010, that is now set for some time between October and December this year. Hopefully it won't get lost in the onslaught of holiday titles, as this was looking to be one of the better upcoming PSN releases. I hope that we hear more info on the game at E3 in June. A real date or just one month would be nice 🙂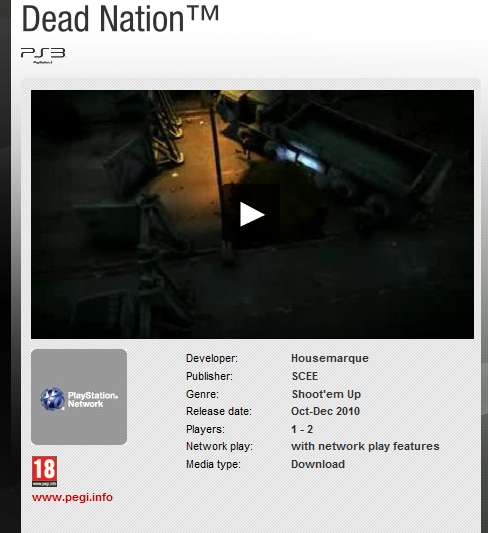 See look Housemarque even knows it has been a while, they updated their Twitter account a few weeks ago with this message:
Dead Nation – We can confirm that our PSN exclusive PS3 title is still in the development and progressing well. More info available "soon"!
I am dying to get my hands on this game.
[Thanks Withnail]
---