More Basement Crawl Screens
Posted by Curtis H on January 8th, 2014 | 1 Comment | Tags: Basement Crawl
Today we've got a handful of new screenshots for the upcoming PS4 game Basement Crawl. If you forgot this is the game that's a mix of Bomberman and horror. You should probably check out the teaser trailer we posted a couple months ago to see the style they're going for here.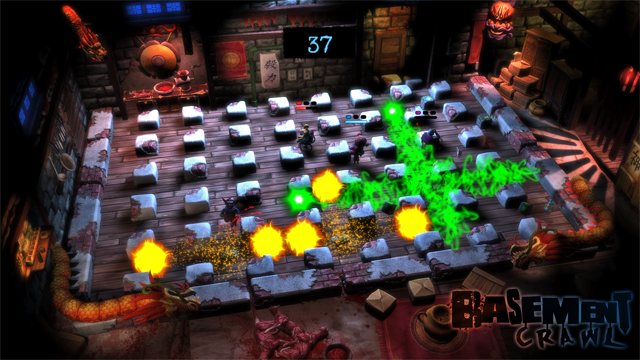 Click to view full gallery...
Basement Crawl was originally set to release before the end of the year but along with today's new screenshots we're promised that news on a release date should arrive very soon.
---