PlayStation Web Store Adds Download Queues And Auto-Downloading
Posted by Chris K on April 25th, 2013 | 11 Comments | Tags: Web Store
Update: I can confirm that the PS3 will auto-download content from the queue if you just leave it on the XMB. It takes about 5 to 10 minutes for the prompt to appear and start the download.
A new feature has been added to the Sony Entertainment Network Webstore, the ability to queue up content to be downloaded the next time you turn a system on. You can access your queue from the following link. We last heard of this when firmware 4.40 was released.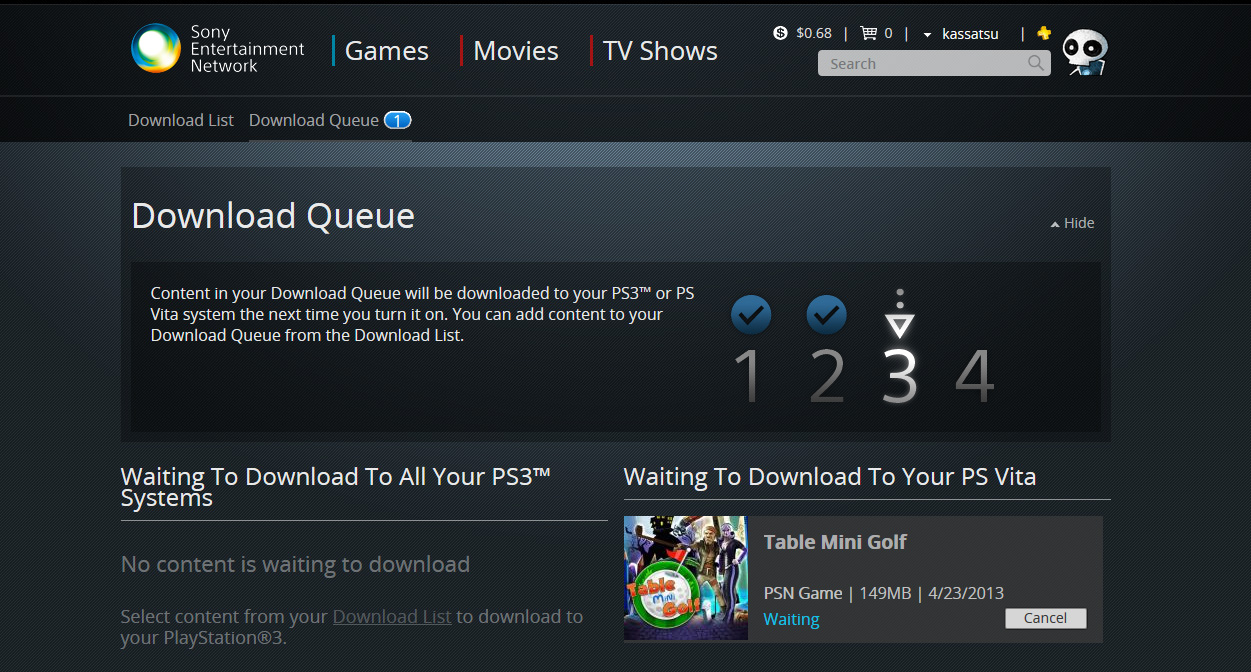 Click to view full gallery...
As mentioned before the auto-downloading will only work when you turn the system on, it will not wake your PS3 up from a cold start. It did auto-download my queue when I manually turned the system on. But if you happen to have a Vita or PSP lying around you could Remote Play and turn your system on to start your downloads if you are away from home. And of course if you have PlayStation Plus, it will process this queue when it does its nightly sync.
For Vita, as long as you are connected to the internet it will process your queue. From testing on my device, it took about 10min for the game to get pushed out and downloaded.
There are some interesting things you can do from your download list now as well. You can add games to which ever queue you want. So if it is a Cross buy title, you can choose to have it add to both PS3 and Vita queues, or just one of them.
While this isn't a perfect solution for push downloads, it does do the trick. You can learn more about Remote Downloading to your PlayStation devices here.
[H/T: @naosabesnao]
---