Konami Announces 3D Ultra Minigolf Adventures 2
Posted by Chris K on March 11th, 2010 | 0 Comments | Tags: Konami , Minigolf
Konami is set to bring its 3D Ultra Minigolf series to the PS3 with the announcement of 3D Ultra Minigolf Adventures 2. Before this the series was available on XBLA.
In 3D Ultra MiniGolf Adventures 2, players are challenged to navigate their ball beyond obstacles using the help of secret shortcuts, game-changing power-ups and traps to sabotage the competition. Players can also manipulate the game by using special pick-ups to destroy course obstructions or even interfere with competitor's shots.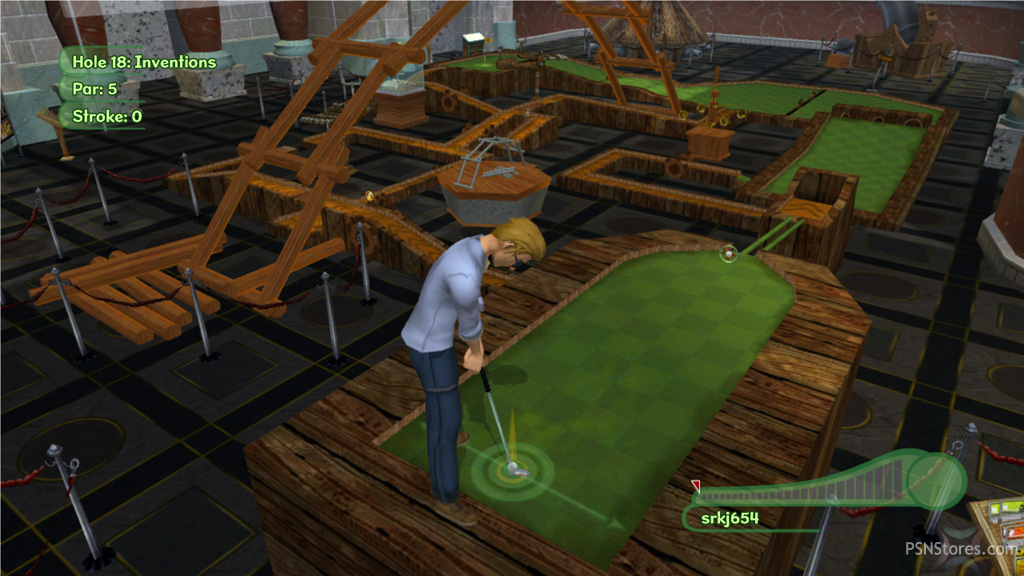 The game features over 50 holes to play on across different themes, like a Haunted Manor. The game also will be coming with a map editor. I have some devilish plans in mind :).
The game is due out sometime in "early 2010".
---