Review: Squares
Posted by Eric G on August 3rd, 2015 | 1 Comment | Tags: Leap , Squares
Squares Trials is a mobile game that released back in 2013. The Peruvian developers, LEAP Studios, decided to take their project to the Vita to widen its audience. What we have now is Squares, a simple, challenging, addictive game that is welcome in the Vita's library. Squares features a clean aesthetic, driving gameplay, and surprisingly sweet tunes. It's absolutely perfect to pull out when you're somewhat short on gaming time – think waiting rooms or a not-so-long commute.
Click to view full gallery...
The game is so intuitive that it will appeal to nearly any player. Tap the blue squares but not the red ones. Slide the arrow squares, double tap the darker squares, and you've learned the majority of the mechanics. Later on, a couple of Vita specific blocks appear: one that you have to pinch the back and front touch screens to clear and one that you have to tilt the system to clear. There are 91 levels in the main campaign that mix and match these block types in a way that's not quite puzzling. Granted, there are a handful of levels that require you to do some quick thinking and step-by-step clearing, but this is a speed game through and through. Somehow the Phantasy Star Online-esque background music fits perfectly, sending both chill and urgent vibes at once. See the blocks, touch the blocks, clear the blocks.
The levels have specific patterns to them, leading to a bit of memorization, but they're so short that it's nothing taxing on the brain. Instead, it's a lot of reactionary play mixed with the Futurlab patented "One More Go" to keep you challenged and hooked. You can earn one to three 'squariness' on each level, which is the equivalent of the typical bronze, silver, and gold medal system. Levels are unlocked by acquiring squariness, but that didn't act as much of a content gate for me; I had the final level unlocked by about the halfway point. At first I strove for all threes, but was broken down to twos then ones as the game went by. Every once in a while I gave the occasional level a dozen attempts to beef up my score. Unfortunately, as of this writing, there is only one other person who has completed level 91. That means that only one other person has unlocked the level editor.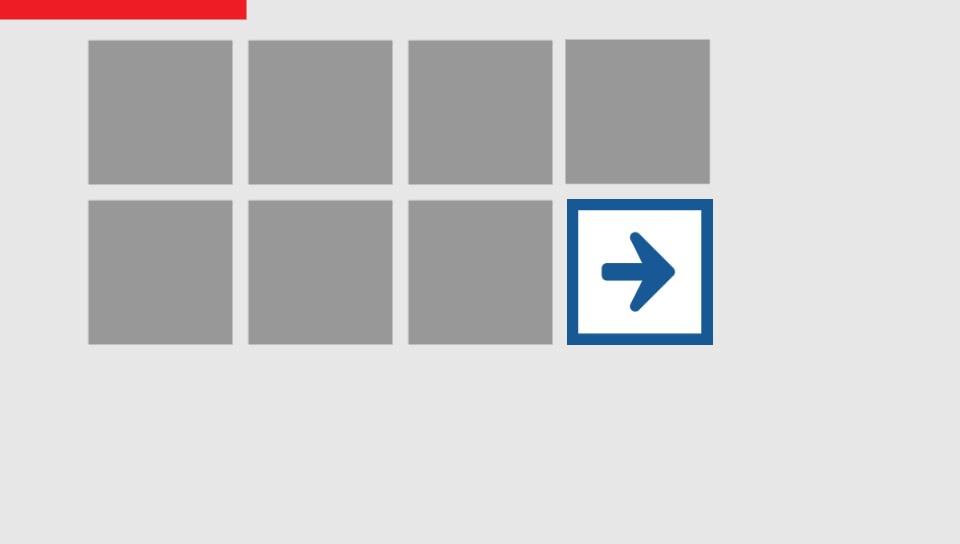 What's neat about Squares is that it includes an easy-enough level editor for players to create and share their own content. What's not neat is that you have to complete every level in the campaign to unlock the editor. I think the game would hook players for longer if the level editor unlocked a bit earlier, perhaps at around level 45. That way it would give a behind-the-scenes look at how levels are constructed. It would also give players access to user content if they ever get stuck in the campaign or want to take a break from pre-constructed trials. There's a button in the Levels menu that says Published Levels. Mine is the only one there. I assume that this is where user content is stored, but since barely anybody has even completed the game, this section is barren. I'd be willing to pick up the game in a week or so to see if anyone else made a level.
So that's Squares in a written word shell; a simple mobile game to hit the PSN at a time where, coincidentally, many Mobile games are being phased out. There isn't much strategy here, just plain old fashioned quickfire tapping… and sliding… and tilting… and pinching. Really, though, it's a fun little game with wide appeal and a low price. Check it out if you've lost your taste for JRPGs and/or indie platformers.
A copy of this game was provided by the publisher/developer for review purposes. For more info on our review policy click here.
Score:
What I Like:
Simple and clean
Many levels
Easy editor
What I Dislike:
Not much of a community = not much user content
Slide blocks are a bit finnicky
---