PlayStation Mobile Update: March 3rd, 2015 – The Cardboard Cat
Posted by chat Annette and Ashley www.shensugor.com on March 4th, 2015 | 1 Comment | Tags: PlayStation Mobile Store Update
Here are this week's releases on PlayStation Mobile:
---
Adventures of Albanus ($1.49)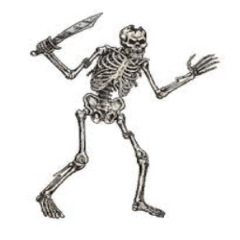 Publisher: Seth Eislund
Size: 223MB
Players: 1 Player
IAP: Unknown
Languages: English
The incredible open world adventure game for the PlayStation Vita is finally here! Adventures of Albanus puts you in the shoes of a noble warrior named Albanus, who has arrived in a distant and foreign land. As Albanus, you can explore four separate kingdoms, fight four ruthless enemy factions in their respective villages, and battle to the death in the violent Grand Arena! So, what are you waiting for? Draw your sword, and play Adventures of Albanus today!
---
Appli Archives extreme Pairon Mobile 1 ($2.99)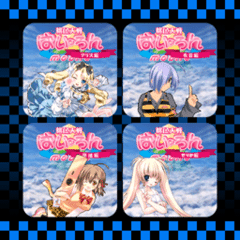 Publisher: Hamster Corporation
Size: 24MB
Players: 1 Player
IAP: Unknown
Languages: Japanese
"Appli Archives" allows you to play classic mobile games on PlayStation Mobile compatible devices.
From here on, we plan on releasing more series of titles for "Appli Archives", so please stay tuned!
There are four titles all together. They are listed below:
-Alice
-Ion
-Nao
-Serika
Please note the following:
*The game's contents will remain in Japanese.
*Since the game applications are ported as they were before, sounds and graphics may sometimes feel dated.
*Depending on the title, previous functions may not be accessible.

---
Cave Squid ($0.49)

Publisher: Gremlin Software
Size: 88MB
Players: 1 Player
IAP: Unknown
Languages: English
***…The whole game has a CULT FEEL …*** (app store reviewer)
Join the CULT, the CULT of CAVE SQUID!
You are CAVE SQUID! Defend your cave from an invasion of Little Green Men who have come to steal your eggs. Enjoy this addictive and fast-paced arcade style game from Gremlin Software, featuring clay-mation graphics and 8-bit sound music and sound effects!
* Tap buttons to lower your tentacles and eat the Little Green Men…
* Be careful, if your tentacle hits the floor it is stunned for 3 seconds!
* Featuring bonus "Flappy Bird" style levels and Boss Men!
* Enjoy a variety of power-ups as you advance through multiple levels:
* Earthquakes
* Floods
* Multi-Crew
* Egg Shield
* Slow-Mo
* Flame Throwers
* …and…
* Nuclear Bomb!
---
Dogs of Combat (Free)

Publisher: Closed Umbrella Games
Size: 79MB
Players: 1-200 Player(s)
IAP: Yes
Languages: English / Japanese
Looking for something competitive? You've come to the right place! Dogs of Combat is an online multiplayer FPS designed for PlayStation Mobile. Battle against other players from select countries in free-for-all deathmatches! You can also upgrade your character by buying stat-boosting items. But be aware, only 200 players can be on the game at a time.
---
EP Sokoban Catzzles (Free)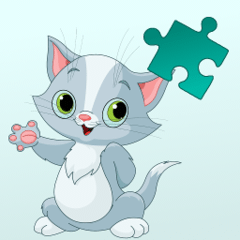 Publisher: EP Games
Size: 82MB
Players: 1 Player
IAP: Yes
Languages: English / Various
Train your brain while you have fun with this new version of the Sokoban classic puzzle.
Help the cats to complete the 1000 puzzles. What are you waiting for? Play it for FREE!
Features:
* Beautiful HD graphics
* Perfectly balanced increasing difficulty
* Easy controls: just touch and move the balls
* Joystick compatible
* Save each level and continue later
* Available in 21 languages
* Register your free EP Games account and challenge your friends to make the highest score
---
Hamster Crane ($4.49)

Publisher: Art-Technical
Size: 60MB
Players: 1 Player
IAP: Unknown
Languages: English / Japanese
3D puzzle game of unprecedented new sense comes up! !
Make a way by operating the crane to provide a cheese hamsters Derive cheese!
Tilt Carrying Grasp!?
The Kaero sequence (or square plate, such as triangle) objects by operating the crane in the controller!
Hamster's game over not complete over it and make a reckless way.
It is possible to challenge many times, let's try a different way of constructing.
Assemble the road quickly, and Aim for one each stage ☆ 3!
< Point of the game clear! >
• It is possible to defeat the object if it strikes a crane from the side!
• Hamster is down to one minute box!
• Object is rotated by hit the corner!
• The possible to across it, multiply the bride where there is no floor!
• Get the full it is ☆ and to complete the road soon!
---
Insects – The Alien Invasion ($1.79)

Publisher: LostVision Gamestudio
Size: 29MB
Players: 1 Player
IAP: Unknown
Languages: English
In 2020, the people are finally landed on the red planet Mars. After several months on the planet found it odd channels leading into the interior of the plan Teten. They explored the narrow aisles and made a terrible encounter with aggressive insect-like creatures! All researchers died, only you have survived and could save you in the outpost. Get ready for an epic battle against the insects!
---
Marry The Princess ($1.49)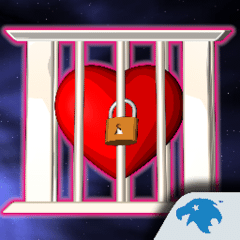 Publisher: The FalconStar Company
Size: 68MB
Players: 1 Player
IAP: Unknown
Languages: English / Various
AN IMPOSSIBLE STORY BECOMES POSSIBLE IN A VIDEOGAME WITH A SPECIAL MEANING!
…Dedicated to a special girl (Cala Lunga, Sardinia, Summer 2013).
ONCE UPON A TIME…
A prince….naaahhhh!! Wrong!
A boy, who fell in love with a girl…Oh wait! …Not a common girl! A princess (a little bit "geek", perhaps! But too cute!). But the evil forces did their best to separate them! This boy is going to do everything to save her, and I mean EVERYTHING!
Are you able to do the most difficult 350 meters of your life?
Each checkpoint unlocks a title of a song of the official playlist!
ENJOY "THE MOST INCREDIBLE LOVE STORY"!
This love story is inspired by a real story…
MAKE THE DREAM COME TRUE!
Complete the game and maybe the real protagonists can meet again!

---
Photo Edit ($1.49)

Publisher: Matsudamper
Size: 4MB
Players: 1 Player
IAP: Unknown
Languages: English / Japanese
Save by connecting a plurality of images, you can "tweet".
Cut in pixels of the image, I can resize in pixels specified.
(The size of the image does not go is not the same)
---
The Cardboard Cat ($3.79)

Publisher: Throw The Warped Code Out
Size: 43MB
Players: 1 Player
IAP: Unknown
Languages: English
Operate the odd cat made by cardboard, escape from the house full of traps.
Traps are under the floor, you can't see where they are.
Use the rear touch panel of the PS Vita to find and avoid traps!
---
TS-Girlfriend Chat ($3.79)

Publisher: GTAWWEKID
Size: 26MB
Players: 1 Player
IAP: Unknown
Languages: English
This chatroom is the best way to make new friends.
Please read before buying:
-trolls will be banned
-transsexuals use this app
-discrimination/sexism will not be tolerated
Have a good time using this app.
---
The following games received an update, price change or a release in new markets:
Blast Ninja (C.Bear)
Daryl (Karios Games Sarl)
Front Wars: World War II Turn-Base Strategy Game (Homemade Games)
Musync (Inferno…)
---