PlayStation Mobile Update: February 24th, 2015 – Voxel Maker
Posted by chat Annette and Ashley www.shensugor.com on February 25th, 2015 | 0 Comments | Tags: PlayStation Mobile Store Update
Here are this week's releases on PlayStation Mobile:
---
Appli Archives IDAC Escape Game Pack 4 ($2.99)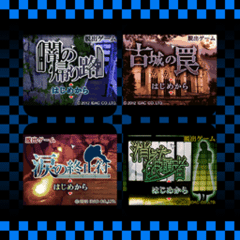 Publisher: Hamster Corporation
Size: 13MB
Players: 1 Player
IAP: Unknown
Languages: Japanese
"Appli Archives" allows you to play classic mobile games on PlayStation Mobile compatible devices.
From here on, we plan on releasing more series of titles for "Appli Archives", so please stay tuned!
There are four titles all together. They are listed below:
-Yamino Kaerimichi / The Dark Road Home
-Kojono Wana / The Ancient Castle's Trap
-Namidano Shushifu / The End of Tears
-Kieta Iraisha / The Vanishing Client
Please note the following:
*The game's contents will remain in Japanese.
*Since the game applications are ported as they were before, sounds and graphics may sometimes feel dated.
*Depending on the title, previous functions may not be accessible.

---
BAM!BAM! ($0.49)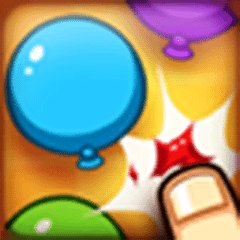 Publisher: AINANOHA
Size: 55MB
Players: 1 Player
IAP: Unknown
Languages: English
Balloons will fly and you have to pop balloons of the same color as much as you can.
Try to pop 10 or more balloons with the same color to generate Awesome combos!
You can drag them from the stick to organize them and save them for an amazing Crushing!
* Enjoy dragging and popping amazing ballooons!
* With more than 40+ challenging levels!
* Special balloons that will help you on this adventure!
* Funny faces and sounds to have a happy time!
* More than 130+ stars to unlock!
---
Breaker Stones (77円)

Publisher: masaya miura
Size: 66MB
Players: 1 Player
IAP: Unknown
Languages: Japanese
This is a puzzle game only available in Japan.
---
Candy ($5.49)

Publisher: B.P.
Size: 25MB
Players: 1 Player
IAP: Unknown
Languages: English / Various
Candy is a brand new game from the makers of the legendary Candy. New candies, more divine combinations and challenging game modes!
---
Cave of the Golden Skulls ($0.49)

Publisher: CooplySolutions
Size: 75MB
Players: 1 Player
IAP: Unknown
Languages: English
Deep in the cave of the golden skulls lies a creature with the power to forge gold from bone. Our hero seeks to harness this power for himself, by stealing the beasts' egg and raising a monster of his own. His life is the wager in this gamble for eternal riches. Will he succeed in his goal and claim the ultimate prize? Or will he fail, fall prey to the beast and pay the ultimate price, leaving his skull to adorn the cave in shimmering gold forever. His fate is in your hands!
Cave of the Golden Skulls is a swipe controlled 3D infinite runner game where the player must dodge obstacles while running from a terrifying enemy. Swipe left or right to jump lanes, swipe up to jump, down to slide and tap to interact with buttons/activate powerups!
Have fun!
---
Chimp Challenge ($0.99)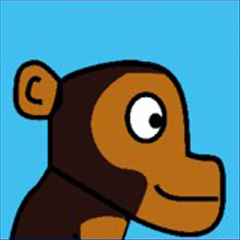 Publisher: Garrett Lenk
Size: 66MB
Players: 1 Player
IAP: Unknown
Languages: English
Chimp Challenge is a 2D scrolling game set in a jungle forest where the objective is for you, as the chimp, to swing on-and-off vines, avoiding obstacles while collecting as many coins as possible. It includes 10 playable "Chimps" and tracks your best score.
---
Hockey Shootout 2015 ($1.29)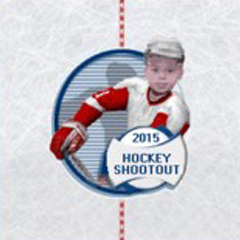 Publisher: Baggs Customs
Size: 53MB
Players: 1 Player
IAP: Unknown
Languages: English
Hockey Shootout 2015, simple controls lets any player be able to score like the pros.
Swipe your finger to shoot pucks and aim.
Shoot pucks past the goalies and see if you can swipe your way to Hall of Fame status.
Select your favorite team and begin your way to the top.
Five levels to play and unlock. Each getting harder as you progress, will you dominate the ice?
Change the pace from sniping on goalies and try your aiming with Target Shootout and compete for the fastest time.
Break Targets like the Pros Ten Levels to compete in. Standard NHL All-Star Challenge and new and exciting Levels never seen before.
Not a goal scorer? Try Goalie Shootout and test your luck stopping pucks. Touch button controls to make unbelievable saves.
---
Mussoumano Saving Latifas (Free)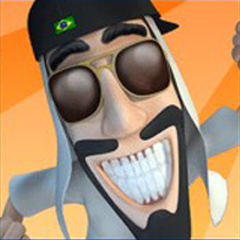 Publisher: Maqna Interactive
Size: 95MB
Players: 1 Player
IAP: Unknown
Languages: English
In Mussoumano Saving the Latifas the most crazy rapper from Youtube Brasil had his beloved girls captured by the haters and trolls of the Mamilos Molengas channel while he was playing videogame.
The adventure is complete in this frenetic platform runner game with 3D graphics where the player has the help of mounts like a Camel, a Flying Carpet, a Magic Cloud and the amazing and customizable Armored Camel. You also have the possibility to use a Flying Skate inspired by the Hoverboard from the movie Back To The Future.
You can evolve your Armored Camel earning experience and getting higher levels to equip it with a variety of armors, weapons and special items that will help you save all the Mussoumano's girls.
Besides customizing the Armored Camel you can also change Mussoumano's outfit choosing more than 800 visuals with different hats and clothes.
---
VoxelMaker ($4.99)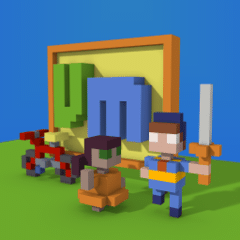 Publisher: Nostatic Software
Size: 4690KB
Players: 1 Player
IAP: Unknown
Languages: English
Create 3D models and render them with realistic lighting and shadows. Voxel models are made from cubes giving a stylized look – like 3D pixel art. Export models for use in other programs or use the built-in ray tracer to render high-quality images. With VoxelMaker you have both 3D canvas and camera in your hands.
– Full-featured model editor with both physical buttons and touch controls.
– Import (.vox) and export (.vox, .ply) models via Dropbox.
– Cut/copy/paste parts of your model to easily move/rotate/duplicate sections.
– Insert text into your scene.
– Easily paint colors onto a model or flood-fill areas.
– Control light direction and intensity.
– Render with configurable shadow softness and depth of field.
– Save renders to photo gallery or export via Dropbox.
---
The following games received an update, price change or a release in new markets:
agRAVe KEY MIND C (AGrave)
Disillusions Manga Horror (Stephen Allen)
Eternal Interceptor Bit (Team_Redherring)
Fatty Bird (ptt)
Instant Dungeon! (Scott Mattt)
Pojong (ptt)
The Game Lab Project (Blackjack21)
Woodland Walker (BansheeTKi)
---