PlayStation Mobile Update: February 17th, 2015
Posted by chat Annette and Ashley www.shensugor.com on February 18th, 2015 | 0 Comments | Tags: PlayStation Mobile Store Update
Here are this week's releases on PlayStation Mobile:
---
Appli Archives TEAM RISE Vol.1 ($2.99)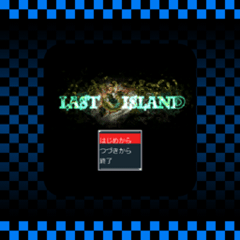 Publisher: Hamster Corporation
Size: 19MB
Players: 1 Player
IAP: Unknown
Languages: Japanese
"Appli Archives" allows you to play classic mobile games on PlayStation Mobile compatible devices.
From here on, we plan on releasing more series of titles for "Appli Archives", so please stay tuned!
In this title, the following is included.
-Last Island
Please note the following:
*The game's contents will remain in Japanese.
*Since the game applications are ported as they were before, sounds and graphics may sometimes feel dated.
*Depending on the title, previous functions may not be accessible.

---
GraviBot Demo (Free)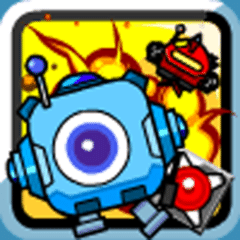 Publisher: Julio Lemos
Size: 17MB
Players: 1 Player
IAP: Unknown
Languages: English / Spanish / Portuguese
GraviBots is a puzzle game.
To play you have to destroy all the enemies in each scenario.
To destroy them you have to catch the green trap and place it strategically to change the direction of the enemy and direct you to the thorns where the robots are destroyed points.
In case you get stuck in a scenario just press " START " that phase will start again.
Use arrow keys to move your robot and the "X" button to grab or let green traps.
The red and green trap only change the severity of the enemy robot , but the green trap catches can be caught and player placed elsewhere!
Good game!
---
Yetin' Around – ¡Ay carámbano! ($1.99)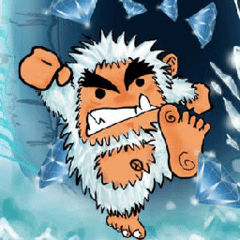 Publisher: Val-Ent
Size: 55MB
Players: 1 Player
IAP: Unknown
Languages: English / Spanish
Yetin' Around – ¡Ay carámbano! is a casual game with a retro graphic style and classic arcade gameplay.
The game has three modes:
– Classic mode: Collect as many coins and diamonds as posible. The difficulty increases every second!.
– Yetin' Around mode: This game mode has power-ups and crazy dynamic events that make the game different each time that you play. Collect coins and diamonds to slow the increasing difficulty.
– Challenge mode: Different challenges to test your skill and endurance. Beat them all!.
Get around all game modes and achieve the highest score!
---
The following games received an update, price change or a release in new markets:
Added Method Calculator (matsudamper)
---