PlayStation Mobile Update: February 10th, 2015
Posted by chat Annette and Ashley www.shensugor.com on February 10th, 2015 | 6 Comments | Tags: PlayStation Mobile Store Update
Here are this week's releases on PlayStation Mobile:
---
Animals: Cross the line ($2.79)

Publisher: LostVision Gamestudio
Size: 26MB
Players: 1 Player
IAP: Unknown
Languages: English
The animals have lost and they have to save YOU!
Help them while crossing the different roads, railways, rivers and landscapes backgrounds. But be careful!! There are lurking everywhere driven, trucks, cars, trains and logs you erschwaren the progress! Score in the endless game a high highscore and offer it!
Features:
– Endless Level
– Addictive gameplay
– High score
---
Appli Archives IDAC Escape Game Pack 3 ($2.99)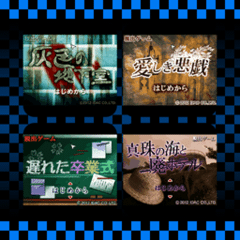 Publisher: Hamster Corporation
Size: 13MB
Players: 1 Player
IAP: Unknown
Languages: Japanese
"Appli Archives" allows you to play classic mobile games on PlayStation Mobile compatible devices.
From here on, we plan on releasing more series of titles for "Appli Archives", so please stay tuned!
There are four titles all together. The following are listed below:
– Haiirono Chikashitsu / The Gray Basement
– Itoshiki Itazura / Beloved Mischief
– Okureta Sotsugyoshiki / Late Graduation
– Shinjunomito Hai Hotel / The Pearl and the Abandoned Hotel
Please note the following:
*The game's contents will remain in Japanese.
*Since the game applications are ported as they were before, sounds and graphics may sometimes feel dated.
*Depending on the title, previous functions may not be accessible.

---
Setp Seq ($1.49)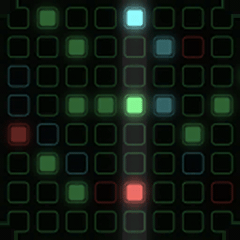 Publisher: AINANOHA
Size: 32MB
Players: 1 Player
IAP: Unknown
Languages: English
Come and creation of your own music.
Without any musical knowledge you can build creative music, just rely on your own feelings can create a proud music. You can also share it with others, you can also listen to other people's music.
Everyone is a musician!
---
SpiderZero ($1.49)

Publisher: MairCODE
Size: 6MB
Players: 1 Player
IAP: Unknown
Languages: English
Card game classic, Spider solitaire on Windows
Simple operation
I can customize the background and card picture
Infinite number of stages

---
Solbrain XII – Storm ($4.29)

Publisher: B.P.
Size: 212MB
Players: 1 Player
IAP: Unknown
Languages: English / Various
Chan control by this fantastic game and find all the crystals. Explore the beautiful graphics and constructions the shortest possible time.
---
Star Sabotage 2 ($1.79)

Publisher: Vanguard Chaos Gaming
Size: 12MB
Players: 1 Player
IAP: Unknown
Languages: English
Star Sabotage 2 by Vanguard Chaos Gaming
600 years have passed since the last time the Stars tried to invade our galaxy. Now, once again, they are making an attempt to destroy the galaxy. You must climb aboard your space craft and defend against the onslaught of wave after wave of Stars. In this simple space shooter the goal is to live as long as you can and destroy as many Stars as possible. In Star Sabotage 2 the Stars have some new moves but so do you, not only do you have a better and cooler looking ship but you now have shields to help protect you.
---
The following games received an update, price change or a release in new markets:
agRAVe KEY MIND C (AGrave)
CubexCube (MMA)
Eternal Interceptor (Team_Redherring)
Hyper Reminder (retas)
---