PS Vita System Update 3.30 Now Live: Adds Themes, Improves Browser, Allows PS Vita TV To Use NA Accounts
Posted by chat Annette and Ashley www.shensugor.com on October 1st, 2014 | 12 Comments | Tags: Dynamic Themes
Head to your Vitas and check the Settings icon as a new firmware update is now available! Headlining the update is the ability to use special themes for the handheld's UI. Similar to that of the XMB themes on PS3 and PSP, players can scroll through different Vita pages with unique icons, wallpapers and menu music. But as always, this is far from the only addition. Here's the entire changelog: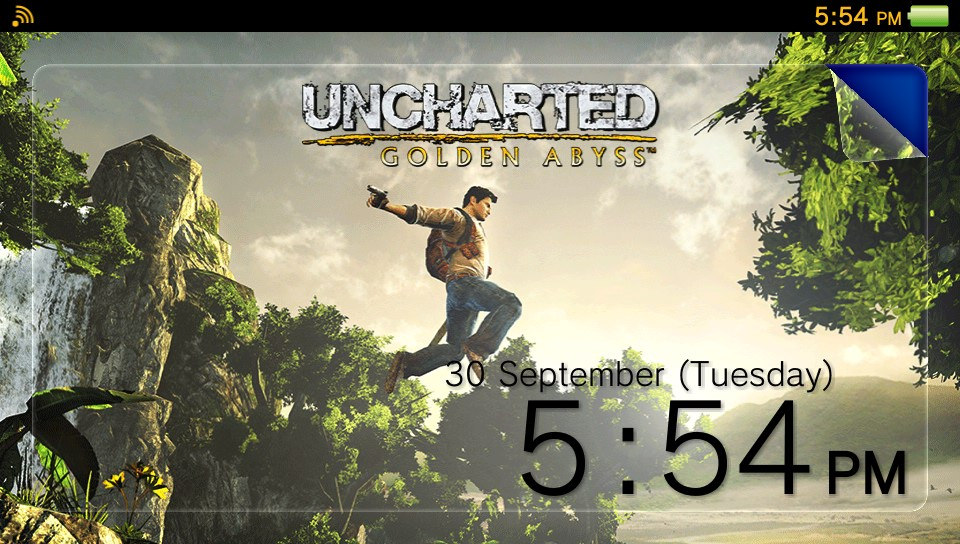 Click to view full gallery...
[Theme & Background] has been added to [Settings]. You can download your favorite themes and customize the PS Vita/PS TV.

You can now check the rarity of trophies.

You can now attach and send events created in [Calendar] to [Messages] and [Email]. Recipients can save those events in their own calendars.

You can now add Friends and other players to events created in [Calendar].

The name of the VTE-1000 series has been changed to "PlayStation TV".

A maximum of 4 wireless controllers can be connected to the PS TV. The number of players depends on the game or application.
The Japanese PS Vita update page also lists some other changes:
PS Vita's web browser now supports closing all open tabs. In the tabs menu, press "…" and hit "Close all Windows". Additionally, improvements to the browser's ability to load pages and compatibility with HTML5/Javascript content have been made. According to HTML5 Test.com, Vita's browser has improved from its previous score of 291 to 345. This would make its browser the second best amongst dedicated video game platforms for HTML5 content, only behind PS4.
The Calendar app's LiveArea now supports the next six tagged events, so you can get a summary of what's upcoming before opening the app. You can link colours to specific days. Say, I want every Monday and Thursday in red because that's when I go shopping.
PS4 Remote Play now supports two players at the same time.
Some other miscellaneous changes include the addition of Bluetooth Keyboard support for languages other English and Japanese, as well as additional time zones.
While the update has gone live, western users will have to wait until a special Thursday PlayStation Store update for themes to be available. Japan's store has already updated with three themes. Crystal and Stiching, available from Sony Computer Entertainment, are free, while a theme based on Spike Chunsoft's DanganRonpa: Another Episode costs ¥432. Launch themes in the west will include Crystal, Four Seasons, and Stitching. Themes based on PS Vita titles like Uncharted: Golden Abyss, Tearaway, Oreshika 2 and Freedom Wars are coming soon. The latter two launch on October 7th in Japan and will cost ¥300 before taxes.
To coincide with this release, the Content Manager Assistant application has been updated. Support for Windows XP and Mac OS X Leopard has ended. Users on those operating systems can still use Content Manager, but won't see compatibility with any additional features in the future.
In an unadvertised addition, 3.30 has also allowed users with Asian PlayStation Vita TVs to sign-in with their North American accounts. Previously the device only accepted accounts based in the regions where it had officially launched. However, the western PlayStation Store for Vita TV/PS TV is still locked. I imagine that will change soon as Sony gears up for the launch of PlayStation TV in the west.
A Live with PlayStation app was expected to launch alongside PS Vita Software Update 3.30, but it hasn't. I imagine it may be released as an optional application on the PlayStation Store instead of being a permanent part of the Vita's screen.
[Source: PlayStation Blog, Twitter (2) (3), NeoGAF, 4Gamer]
---