PlayStation Mobile Update: October 28th 2014 – Sheep in Hell, Delta Strike: First Assault
Posted by chat Annette and Ashley www.shensugor.com on October 30th, 2014 | 7 Comments | Tags: PlayStation Mobile Store Update
Here are this week's releases on PlayStation Mobile:
---
Delta Strike: First Assault ($4.99)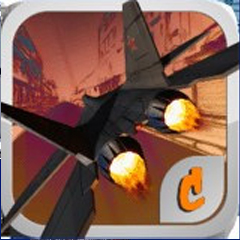 Publisher: Cerberus
Size: 193MB
Players: 1 Player
IAP: Unknown
Languages: English
The world is at stake, as part of the Raven Squadron now is your chance to prove yourself and become a Flying Ace. Force your way through buildings, missiles, bullets, tanks and helicopters to achieve your main objective. Seek and destroy your target with nine different aircrafts, complete your missions and earn experience on your journey to become a fine military officer. Engage in fierce combat zones in your pursuit of justice. Show the rest of the world how to restore air supremacy.
Features:
-Take control of the skies in over 30 missions.
-Unlock special skills for advanced maneuvers.
-Upgrade and customize your planes.
-Easy game play choose between two control types (accelerometer or joystick).
-Superb 3D quality graphics so you can feel the experience.
---
Future Flying Simulator ($1.49)

Publisher: Seth Eislund
Size: 100MB
Players: 1 Player
IAP: Unknown
Languages: English
In Future Flying Simulator, soar through the sky in a futuristic ship and over randomly-generated landscapes, thanks to the power of Unity 3D! It is a sandbox game, in which you can pilot your aircraft in any direction, and enjoy a different experience every time. There are over ten different biomes, or environments, and every time you play the game, it loads a random one, with a randomly generated landscape. So, what are you waiting for? Start your airborne adventure today in Future Flying Simulator!
---
Galactic Junk (Free)

Publisher: Upside Down Bird
Size: 108MB
Players: 1 Player
IAP: Yes
Languages: English
​Stranded in space with a defective engine and countless monsters closing in, can you find the powers hidden deep in the galaxy to unlock the true power of your ship? Galactic Junk is a fast-paced space shooter with simple controls, addicting game mechanics, and unique enemies that are discovered the farther the player travels. With loads of ship upgrades, mission objectives, and built-in high scores, players will find it hard to step away from this game. The controls of Galactic Junk are simple yet challenging. Click or touch anywhere on the screen to shoot in that direction. Your ship in turn will travel into the opposite direction. This means that players must find the perfect balance between shooting and moving to succeed. The main goal of the game is to get a high distance. This is achieved by dodging asteroids and enemies while collecting junk pieces to upgrade your ship for the next run. We have also included missions which will spice up the game play by forcing players to play in new ways.
---
GraviBots ($2.79)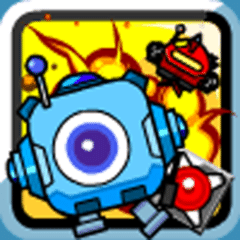 Publisher: Julio Lemos
Size: 17MB
Players: 1 Player
IAP: Unknown
Languages: English
GraviBots is a puzzle game.
To play you have to destroy all the enemies in each scenario.
To destroy them you have to catch the green trap and place it strategically to change the direction of the enemy and direct you to the thorns where the robots are destroyed points.
In case you get stuck in a scenario just press " START " that phase will start again.
Use arrow keys to move your robot and the "X" button to grab or let green traps.
The red and green trap only change the severity of the enemy robot , but the green trap catches can be caught and player placed elsewhere!
Good game!
---
Heavy Truck Speed Racing ($1.79)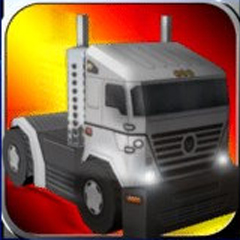 Publisher: Gamayun productions
Size: 75MB
Players: 1 Player
IAP: Unknown
Languages: English
Heavy Truck Speed Racing will give you the best sensations ever of SPEED, DRIFT and TRUCK racing!
Are you ready to challenge the best truck drivers in the world?
Pilot your truck on 3 tracks and do 3 laps of each before making your best chrono and save it on our server to compete against all the truck drivers in the world!
Have Fun!
Follow us on Twitter or facebook to know about the newest releases & more!
https://www.facebook.com/thierryb.gamayun
https://twitter.com/gamayunprod
---
Hot Dog Planet ($2.29)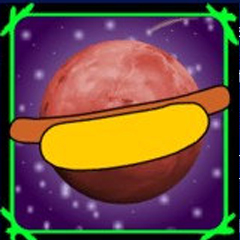 Publisher: Jirohn Games
Size: 83MB
Players: 1 Player
IAP: Unknown
Languages: English / Spanish
Hot Dog Planet is about collecting and sausages and sell them in order toexpand the business and buy new accessories.
But it does not stop there. You have to visit different planets to find the best sausages in the entire universe.Show your reflexes driving at high speed toward the different planets available in the game . but beware . try not to crash into obstacles.The game is controlled with Gyroscope.
---
Mouse Bounce ($0.99)

Publisher: Cat Trap Studios
Size: 115MB
Players: 1 Player
IAP: Unknown
Languages: English
Mouse Bounce. a world where cheese is currency and thieves look very different.
With an unquenchable cheddar craving our mouse has broken into the bank, stolen and eaten his fair share of the worlds currency. Now he must make a quick getaway.
-Jump up to great heights collecting a mountain of cheese along the way.
-Dodge the police. Your cheddar habit hasn't gone unnoticed.
-Control your route up the world by moving platforms to create new paths.
-Compete against other players! Online high scores and achievements show how good of a thief you are.
-Dress to impress with over 20 different costumes to unlock.
All this and more in Mouse Bounce!
Follow us on Twitter … @CatTrapStudios
Like us on Facebook … www.facebook.com/cattrapstudios
Have a look at the website … www.cattrapstudio
---
Paperwork ($2.99)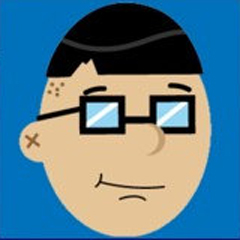 Publisher: CerosWare
Size: 300MB
Players: 1 Player
IAP: Unknown
Languages: English
It's time to do some paperwork! Play as Harry, the most generic employee. as he is tasked with delivering reports to other departments. Soon he realizes something odd is going on with the company.
Paperwork is platform action game, with very easy mechanics. but with very diffcult obstacles along the way. Travel through 10 levels in 5 different departments, where you will have to jump, dodge and crouch with great timing, in order to make it to the goal. Each department has its own visual and gameplay style, accompanied with a varied. lively soundtrack. Between each level. you will have the chance to talk to your coworkers, who will make you laugh and give you clues about the mystery of the company.
---
Sheep in Hell ($4.49)

Publisher: david.cm
Size: 57MB
Players: 1 Player
IAP: Unknown
Languages: English / Spanish
You're a wolf and you've been bad. That's why you've been put in the deepness of a hell plagued with your most hated enemies: the sheep! But they're not normal sheep. No… They're possessed demonic sheep and won't hesitate to try to kill you!
So run! Defend yourself! Because, after all, a wolf is by nature a predator, not a prey.
Break through the dungeons, solve challenges and escape this hell… If you can!
Features
-Intuitive and responsive controls
-Three difficulty levels
-Always different procedural dungeons
-Challenges of increasing difficulty
-Many kinds of enemies to discover
-And more!
---
Simple Pong ($0.49)

Publisher: ZeShirky
Size: 31MB
Players: 1-2 Player(s)
IAP: Unknown
Languages: English
This is the first game I've made for the PlayStation®Vita and also the first game I've ever made using Unity and my first game ever really! Feedback would be great.
I will be adding things later on and also report bugs; thanks!
Controls/how to play:
Their is no score limit so you can go crazy! Best to play with a friend
(hopefully if you have one) 😉 And not youself.
Reset to reset the score!
To move the left player use D Pad up and D Pad down
To move the right player use Triangle to move up and X to move down
---
Star Sabotage ($1.79)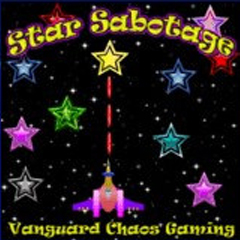 Publisher: Vanguard Chaos Gaming
Size: 7MB
Players: 1 Player
IAP: Unknown
Languages: English
Star Sabotage is and old school arcade style shooter with a new twist. The goal is to make the highest score possible before you run out of lives and die.
Only the highest score obtained is saved. The game progressively increases in difficulty the longer you play. The stars are constantly updating how fast they can move. After every 500 points a new life is given.
(A $0.50 cent demo is also available)
---
The following games received an update, price reduction or a release in new markets:
1 Chicken 2 Bullets (Blackjack21)
Behind You (Satoshi Hamano)
Eternal Interceptor (Team_Redherring)
JAC's Bowling (James Collins)
KI Scientific Toolbox (Kleio Interactive)
Night Riders, 3D Arcade Racing (baka-neko.fr)
Solbrain II – Ruins (B.P.)
Solbrain III – Snow (B.P.)
Virtual Terminal (GTAWEEKID)
Thanks Baekshi!
---