PlayStation Mobile Update: October 14th 2014 – Disillusions Manga Horror, Ball Bearing Racer
Posted by chat Annette and Ashley www.shensugor.com on October 15th, 2014 | 1 Comment | Tags: PlayStation Mobile Store Update
Here are this week's releases on PlayStation Mobile:
---
1 Chicken 2 Bullets ($0.79)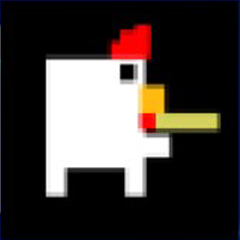 Publisher: Blackjack21
Size: 51MB
Players: 1 Player
IAP: Unknown
Languages: English
You're a chicken with only 2 bullets. Survive as long as you can, collect your bullets after each shot, and gather up some golden eggs in the process. In old arcade fashion, continually seek to beat your high score!
---
Ball Bearing Racer ($5.99)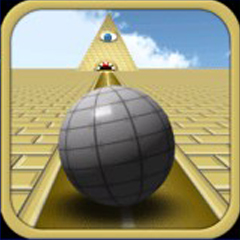 Publisher: Gremlin Software
Size: 109MB
Players: 1 Player
IAP: Unknown
Languages: English
Be mesmerized by long and winding 3D roads which stretch out before you resembling the crop circles seen on the cover of "Led Zeppelin Remasters", with electronic background music. The journey is over when you reach the eye in the pyramid!
Enjoy the first PlayStation Vita release from Gremlin Software, New Plymouth, New Zealand.
---
Buzz Words ($1.49)

Publisher: CooplySolutions
Size: 68MB
Players: 1 Player
IAP: Unknown
Languages: English
Join the spelling bees in this educational spelling game, Buzz Words! Choose from several categories of words and spell them correctly to collect honeypots and unlock a whole hive of interesting characters.
Aimed at children this game has simple controls, happy soundtrack and a host of interesting characters to find.
---
Disillusions Manga Horror ($0.99)

Publisher: Stephen Allen
Size: 132MB
Players: 1 Player
IAP: Unknown
Languages: English/German/French/Italian/Japanese
• Featuring 2D anime manga style character art and 3D visuals.
• Explore in first person, solving puzzles, finding items and clues to proceed the horror story (may contain jump scares).
• Control two character, DiS and Sui, see how their story connects.
• Dark, gritty surroundings and eerie audio effects for atmospheric gameplay.
DiS and Vigil are two friends who act on their plan to visit the haunted residence the newspapers have been covering recently. Unbeknownst to them, however, the place is not as abandoned as the press makes out…
Be drawn into exploring the mysterious past of the psychotic murderer who once called the place home.
Visit the original crime scene with Police girl Sui, solve and see how she is involved with the story! Has she been hiding something?
---
The following games received updates:
ARP-BOX (FullPowerSideAttack.com)
Highway of Death (Z-D)
---