Nom Nom Galaxy is coming to PS4 and Vita
Posted by Curtis H on August 13th, 2014 | 0 Comments | Tags: Nom Nom Galaxy
Double Eleven, who have previously brought over PixelJunk Monsters Ultimate and Shooter Ultimate, are partnering with Q-Games to bring Nom Nom Galaxy to the PlayStation 4 and PlayStation Vita. In the game you're a member of Soup Co. and are in direct competition with other soup factories. Your objective is to create a strong soup factory, launch soup into space, and gain the most market share.
PS4 and Vita players will be able to play together within the same world both online and locally. Players will easily be able to drop in seamlessly to play with friends. In addition to multiplayer the game will also feature asynchronous and community challenges.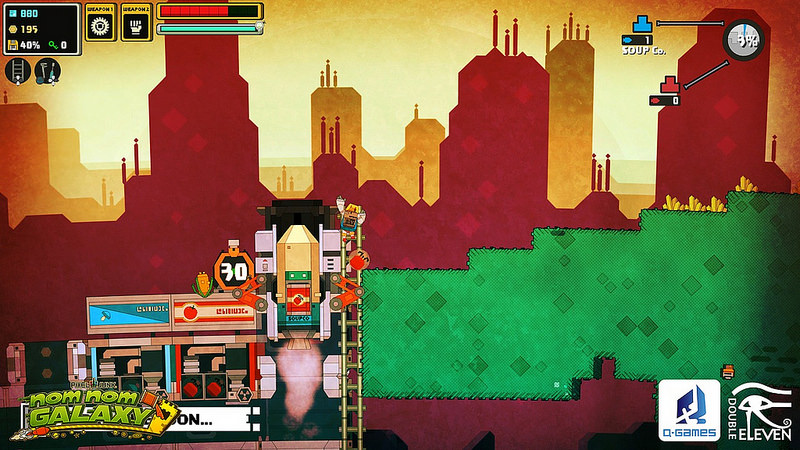 Click to view full gallery...
No release time frame has been given, but an early build of the game will be at Gamescom for people to try out.
---