PSP RPG End of Serenity Due Out Next Week
Posted by chat Annette and Ashley www.shensugor.com on June 19th, 2014 | 2 Comments | Tags: End of Serenity , Natsume
Natsume's bringing Kemco and WorldWide Software's End of Serenity to the North American PlayStation Network next week for PSP and presumably Vita too. This retro inspired RPG will set you back $14.99.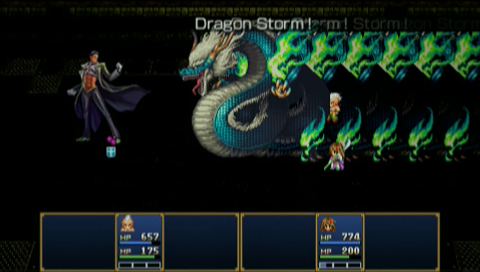 Click to view full gallery...
Announced earlier this year, End of Serenity will be available for the PSP exclusively though the PlayStation Network! This traditional Japanese RPG was created by KEMCO, the same developer that was behind last year's hit, Mystic Chronicles. Throughout history, mysterious objects known as "Atomigems" have existed all over the world. The people of the world have used them for many things, from simple family heirlooms to even objects of worship. However, recently, a gang known as the Underworld has been going around collecting any and all Atomigems they can find. What exactly is their aim?
If you're a follower of Kemco's work on iOS/Android, you might recall the game being released as End of Aspiration. Natsume's version of the game contains a new English translation.
Kemco released the game on the Japanese PlayStation Store last fall.
---