Rumor: New Yu-Gi-Oh! Game (Yu-Gi-Oh! Millennium Duels) In Development
Posted by Elle on March 6th, 2014 | 5 Comments | Tags: Rumors , Yu-Gi-Oh! Millennium Duels
Chris may not have been a fan of the last Yu-Gi-Oh! game released on PSN, but I still believe in the heart of the cards. Some screens for a new Yu-Gi-Oh! title got erroneously published on Xbox.com today.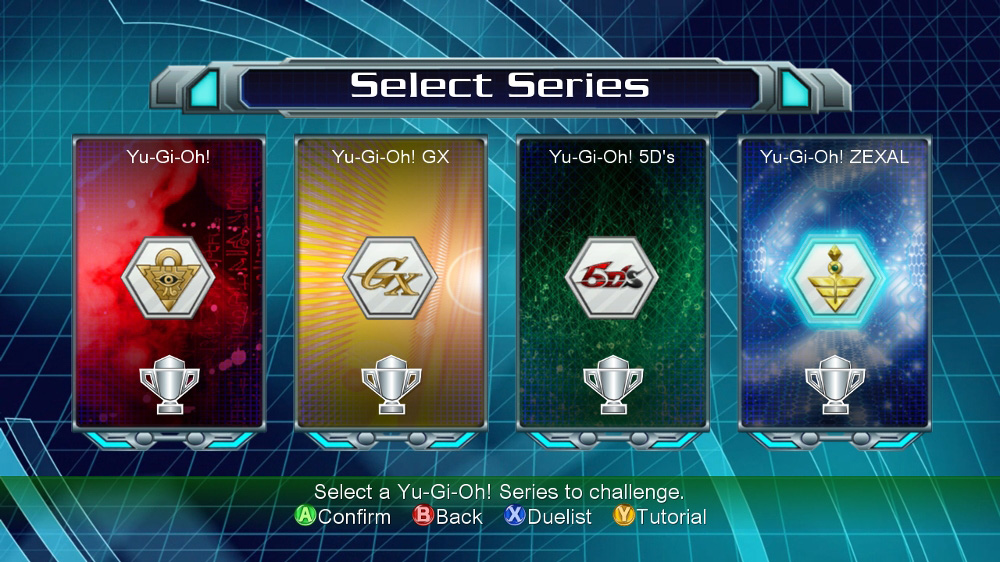 Click to view full gallery...
The new game, titled Yu-Gi-Oh! Millennium Duels, looks to be more of an update based off the screens. However, this game will feature cards and characters from all 4 Yu-Gi-Oh! series (Classic, GX, 5D's, and Zexal)… a first for the franchise.
We don't have any official word on whether the title will be releasing on the PlayStation Network, or platforms for that matter, but I have reached out to Konami to try to confirm some details. I will update this post with any information we receive.
[Source: Xbox.com (Since taken down)]
---