SteamWorld Dig coming to PS4 and Vita this year
Posted by Curtis H on February 14th, 2014 | 1 Comment | Tags: SteamWorld Dig
SteamWorld Dig originally came out for the 3DS last August and then made its way over to Steam just a few months later. Today the developer Image & Form announced that they'll be bringing the game over to the PS4 and Vita later this year.
SteamWorld Dig puts you in the role of Rusty as he arrives in an old mining town that's in need of help. You'll need to dig deep underground to find minerals that you can sell for upgrades as well as uncover an ancient threat that lies beneath the surface. In addition to mining for minerals you'll also come across caves that present challenging platforming/puzzle segments in which you'll be rewarded with new abilities. (A dashing ability, high powered jump, etc.)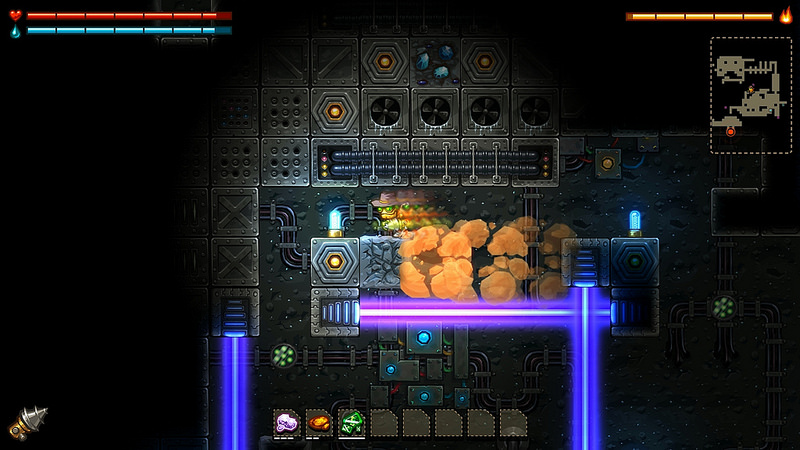 Click to view full gallery...
As someone who loved playing through the game on the 3DS I'm pretty stoked to see it come to PS4/Vita. SteamWorld Dig will be launching later this year.
Update: SteamWorld Dig launches this March for $9.99/8,99€ and will be cross-buy for the PS4/Vita.
---