Fish Tales leads the way for Season 3 tables for The Pinball Arcade
Posted by Nick K on December 7th, 2013 | 2 Comments | Tags: The Pinball Arcade
FarSight Studios has announced that Season 3 tables for The Pinball Arcade will be led by the 1992 classic Fish Tales. The table's designer Mark Ritchie is accredited for creating Sorcerer, Taxi, and Indiana Jones: The Pinball Adventure for Williams Electronics in the 80's and early 90's.
Fish Tales was introduced in 1992 and features several fun modes, all with a fishing theme. The goal of the game is obviously to catch as many fish as possible, with the ultimate goal of catching Monster Fish. Three words that go great together when describing a pinball table are "high scoring multiball."
Take a look at the images provided by FarSight Studios' Facebook page for The Pinball Arcade and see if you can spot all the features of this fun classic pinball table. There is a fishing reel to the left for locking balls by way of a boat house at the right and a boat up the middle with a ramp on either side that take the ball back to the flippers.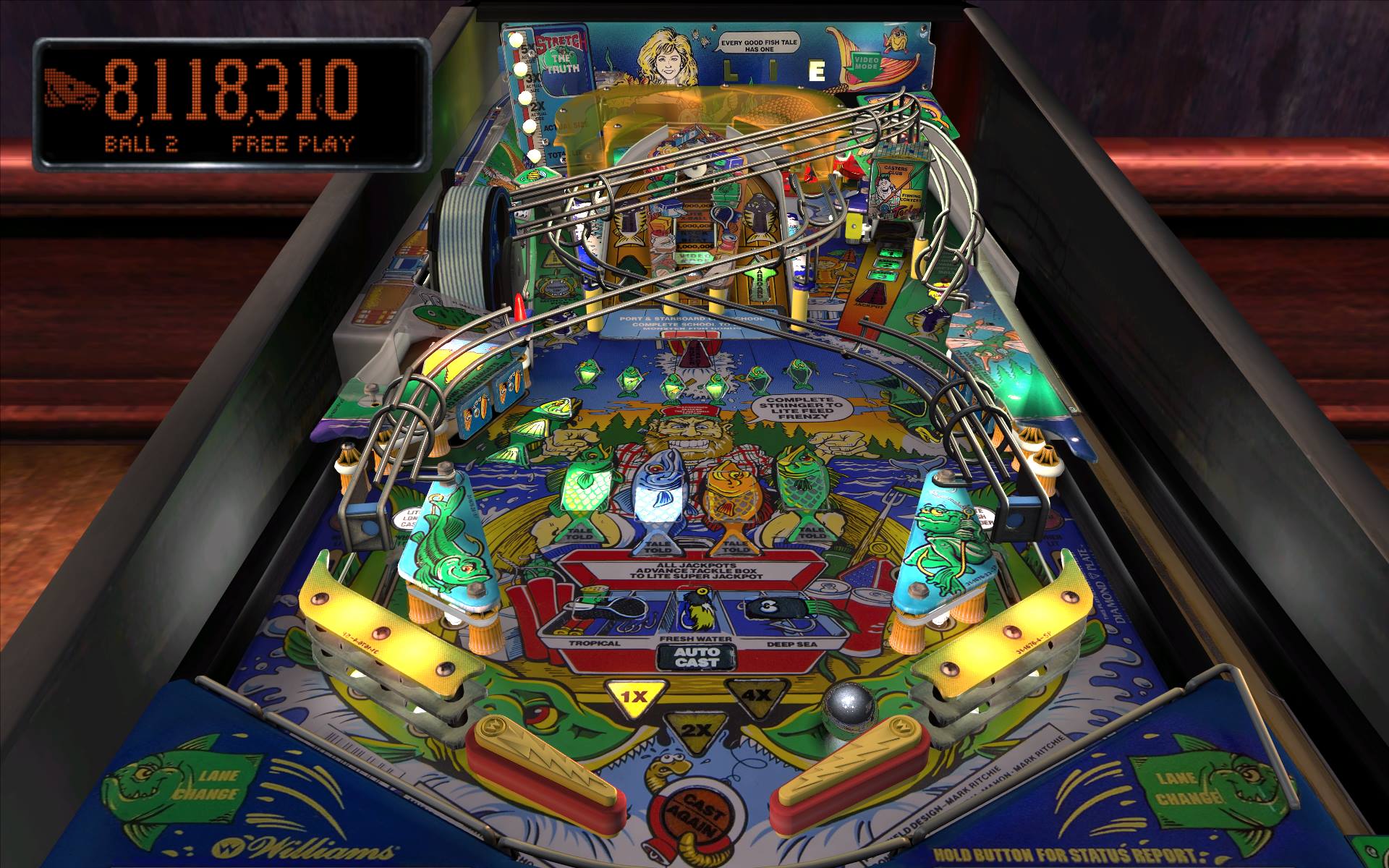 Click to view full gallery...
Features not visible in these screenshots include a unique fishing rod ball plunger and a big rubber fish that thrashes in a box at the top of the back glass. Since FarSight themselves make mention of the fish, my guess is that it will be visible from at least one of the camera angles in the game.
---