PlayStation Mobile Update – October 16 2013 (Fractopia)
Posted by Chris K on October 15th, 2013 | 0 Comments | Tags: Fractopia , PlayStation Mobile Store Update
Here is what is new on PSM this week. All descriptions and screens were taken from the PlayStation Mobile store. Games are subject to regional availability.
Fractopia ( $1.99 / £1.59 / ¥200 )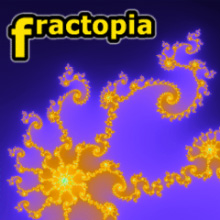 Fractopia uses the power of your device's graphics processor to enable fast, interactive exploration of the beauty of the Mandelbrot and Julia fractals.
Publisher: Nostatic Software
Size: 4 MB
Players: 1 Player
IAP: No
Supports: Touchscreen, Controller, On-screen Controller
Availability: US, UK, JP
Click to view full gallery...
Price Changes
None that I saw.
Patches
Will update if there are any.
---