Assassin's Creed Liberation HD pounces PSN for PS3 on Jan. 14th
Posted by Nick K on October 23rd, 2013 | 1 Comment | Tags: Assassin's Creed Liberation HD
October has been quite the month for PlayStation related news and delays now that we have Vita, PS3, PSM and PS4 to talk about. On the Vita/PS3 front, Ubisoft Sofia is remastering Assassin's Creed Liberation from a Vita game into an HD redux digital download onto PS3.
The trailer you see above starts as a great introduction to those that have not played the previously Vita exclusive game before. Liberation is the first Assassin's Creed game to feature a female assassin and she can hold her own. The game takes place within the years spanning the end of the French and Indian War up to the American Revolution. Connor even makes an appearance in this game, both as an NPC and a controllable character in the same mission when replayed.
Lots of improvements are headed to the PS3 version of Liberation, and they are sorely needed. In short, the Vita version doesn't flow quite the same as previous versions of Assassin's Creed on consoles. It includes an unnecessary multiplayer mode and is littered with bugs that can prevent side quests from being completed and halt trophy progression. In AC Liberation HD, we can expect improvements to pacing and challenge of missions, general gameplay, beautifully upgraded environments, and even new missions.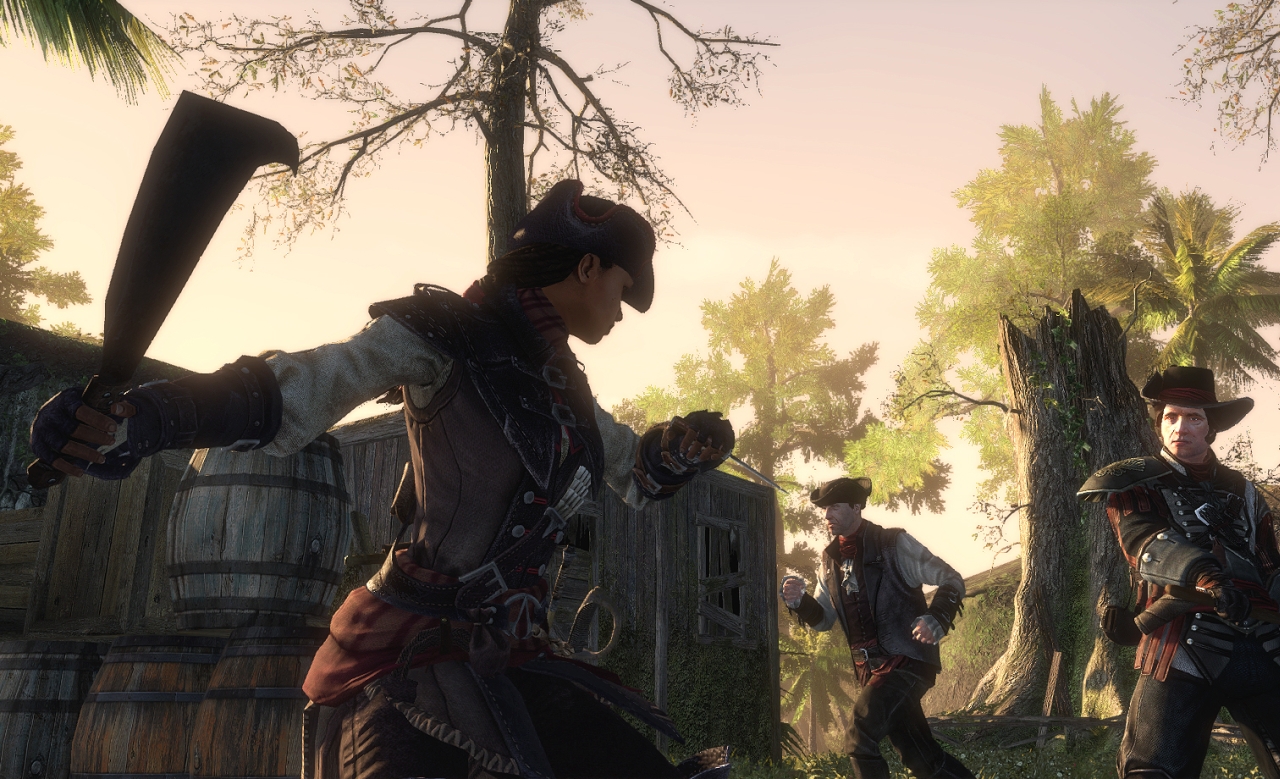 Click to view full gallery...
Additionally, new missions complimenting Aveline's personas will be included. Aveline has the ability to change her clothes from the typical assassin outfit to a formal dress and even a slave in order to infiltrate certain areas while remaining undetected. It's all coming to PSN on January 14th for the reasonable price of $19.99.
Did you play as Aveline's on Vita? Are you looking forward to an HD version with a plethora of improvements on PS3?
[Source: PlayStation Blog]
---