PlayStation Mobile Update – July 3rd 2013
Posted by Chris K on July 2nd, 2013 | 3 Comments | Tags: Duelist Calculator , PlayStation Mobile Store Update
Here is what is new on PSM this week. All descriptions and screens were taken from the PlayStation Mobile store. Games are subject to regional availability.
Duelist Calculator ( $0.49 / ¥50 )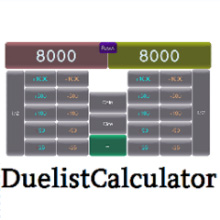 This is a Duelist Calculator of the Duelist, by the Duelist, for the Duelist.
Publisher: Akio Ogata
Size: 1.2 MB
Players: 1 Player
Online: No
IAP: No
Supports: Touchscreen
Availability: US, JP
Click to view full gallery...
Price Changes
Didn't see anything.
Patches
Snake – Now patched to v1.10. Here is a trailer showing what was added.
Sword of Rapier – Now patched to v1.01. Includes some performance improvements plus other things.
Minesweeper – The PlayStation Blog said this has an update… no clue to what version or what it does.
Rock Boshers DX – The game was patched to v1.03 to fix issues caused by the latest PSM SDK.
---