Real Boxing powered by Unreal Engine 3 throws down on Vita this August
Posted by Nick K on May 28th, 2013 | 4 Comments | Tags: Real Boxing
Vivid Games, no relation to the adult film entertainment studio, is preparing an optimized port of their popular iOS and Android boxing game for Vita. Real Boxing is powered by Unreal Engine 3 for Vita and will utilize both touch screen and physical controls in an effort to fill another void in the Vita sports game space when it arrives this August.
The mobile versions of Real Boxing boast a career mode containing over 30 fights with three belt titles to win. They have over 20 different fighters each with their own adaptive fighting style, six stylized arenas, as well as KO and Clinch mini-games to earn a quick boost of energy during the fight. Outside of the fights, you can hit up Real Boxing's training mini-games. Sound familiar? If you've ever played Fight Night, then it should.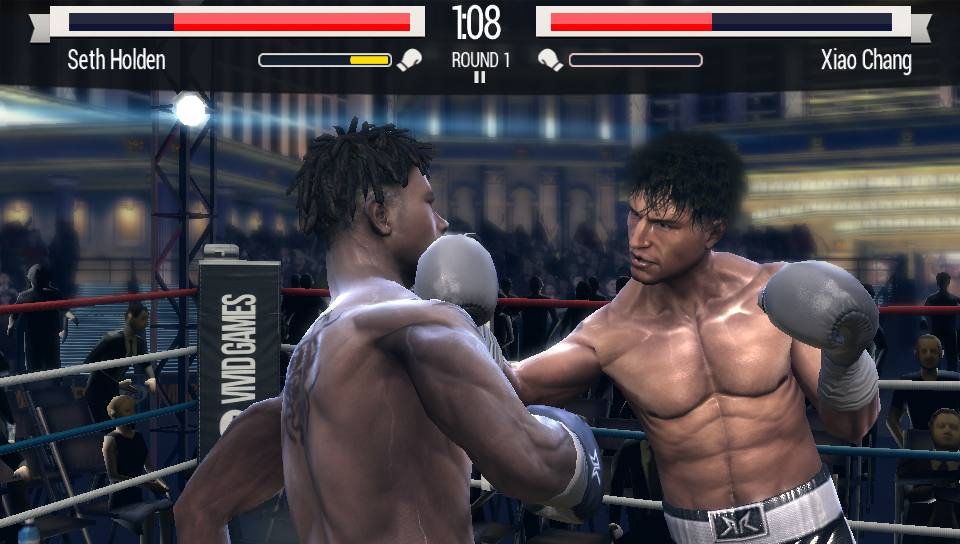 Click to view full gallery...
Real Boxing is being touted as "the most comprehensive sporting game ever delivered on a handheld." Fighters have been meticulously designed from top to bottom, and real boxers were probably harmed during motion capture. The most stand-out feature has to be the real time deformation of the boxer's face when struck by a first carrying equal or greater force. Says Remi Koscielny, CEO of Vivid Games:
Real Boxing is as close as you can get to the real sport without lacing up a pair of gloves and getting in the ring. We've put everything fans love about the sport of boxing into the Vita, making it one of the most comprehensive sports titles available for the system.
It's highly unlikely that any of the features found in the Android or iOS versions, including character customization, will find themselves cut from the Vita version. Vivid has confirmed that Vita's power is shown with real-time commentary, dynamic crowds, and slow motion replays. Still, we have contacted Vivid's PR people to flesh out release differences and a few other details that were left out of the press release.
Take a look at the Android trailer embedded below to get a glimpse of the game in action. Leave a comment to let us know if Real Boxing is what you've been waiting for. At this point, we're not holding our breath for EA Sports titles to arrive onto Vita anytime soon, but it would be nice.
---