Pinball Arcade Patches for PS3 and Vita Fix Table Pack 11 Issues
Posted by Nick K on May 1st, 2013 | 1 Comment | Tags: The Pinball Arcade
If you're anything like me, then yesterday you bought The Pinball Arcade's Table Pack 11 featuring the Dr. Dude and his Excellent Ray & Firepower tables without hesitation. And yesterday, you were probably wondering why those tables didn't appear in The Pinball Arcade after having paid $5 and installed the DLC.
It's because the patches that enable those tables had not yet been deployed. When I had tried to contact FarSight Studios for a word on where these patches were, I was shocked to learn that their email servers had mysteriously gone down; this confirmed by the Pinball Arcade Facebook page.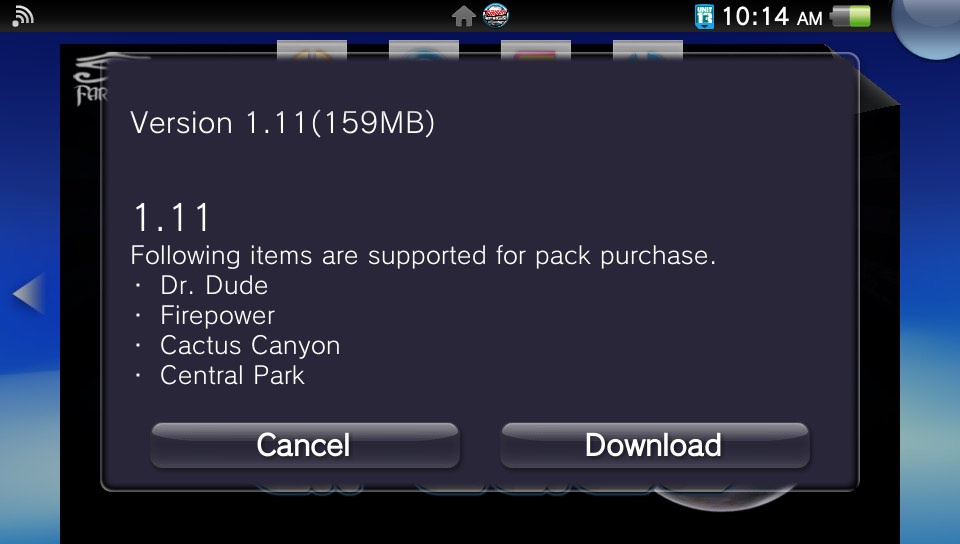 Click to view full gallery...
Right now I'm happy to report that both the v1.11 patch for Vita and the v2.10 patch for PS3 are live. They allow the Table Pack 11 pinball tables to now appear and be played appropriately. The patches also add advanced support for the Cactus Canyon and Central Park pinball tables which should be arriving in Table Pack 12 sometime soon, maybe next week. I've inquired about this and will update this post when I hear back.
Until then, use our comments section to vent your frustration with this and any other Pinball Arcade issues you may have experienced lately. I know I've had a few in the Twilight Zone table I'd like addressed.
---