First Ever Pinball Arcade Tournament on PSN Happening Now Until May 6th
Posted by Nick K on April 28th, 2013 | 3 Comments | Tags: The Pinball Arcade
The last time I reported on tournaments coming soon to PSN was back in November of last year. The Pinball Arcade Facebook page has updated recently with news that PSN tournaments went live on Friday and will continue until Saturday, May 6th. Keep reading to learn more about the which tables and how to win.
To enter in the Pinball Arcade tournament, you must first have purchased the core game for $9.99 (Cross-Buy PS3/Vita). As is the case with this tournament, you may also need to purchase DLC tables if you want to fully participate in the tournament. In this case, there are several DLC tables and therefor several additional opportunities to add tournament points to your overall score. Let's take a look at the list of tables before I explain how the scoring works.
If you're interested in playing to win, just go to the Main Menu in The Pinball Arcade on either PS3 or Vita. To the right, you'll find the 'Tournament' icon that will introduce you to tournaments with a couple screens that I've captured for you and embedded below.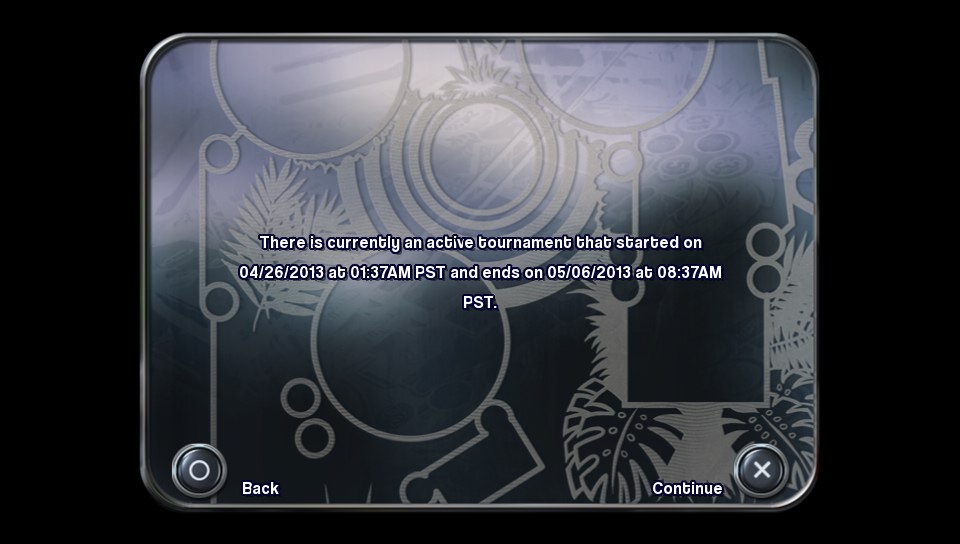 Click to view full gallery...
Next, if you've already purchased all the tables listed above, then all you need to do is pick a table and play. Of course, if you want to win you'll need to post a new top score within the top 100 on the Table Standings leaderboard for each table. That position will be translated into a point value from 100pts for the top position on down to 1pt for last place, or the 100th highest score.
There are a few caveats that go with any live tournament.
Give the servers roughly five minutes to upload and sync your new high score.
Remember, you can get bumped down at anytime before the end of the tournament period so check the 'Overall Standings' leaderboard within the Tournament mode to see where you are placing…overall.
And lastly, you may find you have a previous high score if you filter by Friends, but you must post a new score within Tournament mode and during the tournament period to have it count.
FarSight Studios says "the results of these tournaments will be used to generate the Pinball Arcade Worldwide rankings", and there is no mention of a take-home prize at this time. This tournament is said to be separate from the mobile (iOS/Android) tournament, and I've noticed that tournament scores between PS3 and Vita are unified, so it doesn't matter which system you play on.
---