PSM Quick Play: Bullion Blitz & Puzziball
Posted by Chris K on December 2nd, 2012 | 6 Comments | Tags: Bullion Blitz , Puzziball , quick play
'PSM Quick Play' are impressions from newly released PlayStation Mobile titles and are based on roughly 20 minutes or more of playtime. Full reviews are available at a later date.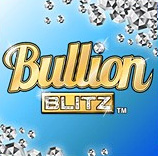 Free ($1.29 IAP for more modes) – Tested on PlayStation Vita (Game was purchased)
Bullion Blitz is not a Blitz game, let me get that out of the way right now. Blitz implies that you will be crunched for time at some point of the game and none of the modes offered up in Bullion Blitz have that. But that doesn't mean the game isn't super addictive and a blast to play.
In Bullion Blitz's Quick Play mode, this is what you get for free, you are trying to cash in ingots of different materials each with a different point value. You are also given a cash target that you will need to reach to clear the stage. While each different color offers up a different point value it is your task to try to combine this ingots into bigger and bigger blocks. When you touch on a block it will be cashed in but doing this will make the ingots above it fall, thus creating bigger and bigger ingots if things fall into place correctly.
That isn't the only way to move stuff around however, there are also different power-ups. Some of them move blocks from side to side, while others will change the color of surrounding blocks to the most valuable color. Power-ups are earned by cashing in the ingots on screen, as they will turn into coins and if you have ever been to a Chuck E. Cheese it is much like the game where shooting tokens to a tray causes other tokens to fall into the prize door. It is super addictive and there is a real strategy in choosing when to activate the power-ups.
For a small in-app purchase of $1.29 you can unlock two other modes for play: Puzzle and Quest. Puzzle is what you would think it is, trying to find ways to clear given layouts of ingots. Quest mode expands upon this giving different rules you must follow in order to complete the level. Both modes add to the game and are definitely worth checking out.
Usually games with free modes try to hide the good content behind a pay door, but Quick Play mode is the opposite of just that. It has a lot of hidden depth to it and once online leaderboards become more prevalent on PlayStation Mobile, I can see this game blowing up. Totally worth some space on your Vita or PlayStation Certified device.
Hot:
The Quick Play mode (what you get for free) is rather addicting
That feeling when you get a huge gem to cash in
Not:
Some minor slowdown
Pause icon placement can be a hassle if you don't scroll the levels up
[tallgeese dir="http://media.psnstores.com/psm/bullion/" num="5″]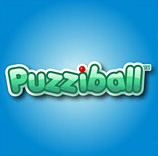 $0.99 ($0.99 IAP for more levels and modes) – Tested on PlayStation Vita (Game was purchased)
Puzziball is the 2nd PlayStation Mobile game from Heavy Spectrum, the makers of Bullion Blitz. Where Bullion Blitz was really something else, I just even really got into Puzziball when I played it.
The base game has over 45 levels where you are trying to get a ball from one part of the screen to a opening at the other. Each level has a bunch of different planks that can move only in the direction that they are oriented, i.e. horizontal ones can move left-right and vertical ones up-down. Each time you move a plank or the ball a move is added to the counter and you are given medals based on how many moves it takes you finish each level. The further you get in the game the move obstacles are added with bombs which will destroy planks, barriers the ball can't pass through, and even teleporters.
While all of these different additions are great, I really just don't like the basic gameplay. I found it hard sometimes to move planks with the touch screen and the flick controls are annoying (I turned them off immediately). There is a good amount of content for being a free game though. And if you do like the puzzles, you will get 60 more stages for just $1.
The other two modes added with the in-app purchase sadly don't really add to what was already there. Puzziball Stars adds 3 stars to each stage that disappear after a certain number of moves. There are only 10 stages of this (That I have unlocked), so I really wish it would just let you add this mode on top of what you already have in the main game. This can also be said for Puzziball Speed Challenge. It just gives you 10 stages to finish as fast as possible. Why can't I just play either of these modes on the levels from the main game? It would really give the game a ton more replay value.
If they add more content to these two modes and make them fully featured like Puzziball then I could recommend the game. But as it stands right now, I would try the game out before dropping some cash on the extra levels and modes.
Hot:
The twists they add to the gameplay offer a nice change of pace between "worlds"
Good amount of content for free
Not:
The optional flick motion controls for moving the ball
Can't play the extra modes with original content
[gallery_imgs dir="http://media.psnstores.com/psm/puzziball/" num="4″]
---