PlayStation Mobile Update – December 5
Posted by Chris K on December 4th, 2012 | 2 Comments | Tags: Ecofish , Lemmings , PlayStation Mobile
Here is what is new on PSM this week.
EcoFish ($1.79 / £1.59 / ¥175)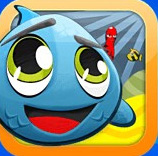 EcoFish is an underwater arcade experience where you have to clean the game scenarios from a toxic oil spill which has turned all your little friends into maniacs!
With a simple and accessible interface adapted to the touchscreen, you'll have to solve this ocean mess through up to 90 levels and lots of enemies, obstacles and different graphic scenarios.
Size: 53MB
Players: 1 Player
IAP: No
Supports: Touchscreen
Learn more about EcoFish
Lemmings (Free)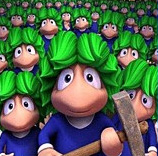 The world famous Lemmings march on to PlayStation Mobile and the wacky, lovable rodents are puzzled and confused as ever, and they need your help to guide them to safety.
New touch controls put the fate of the Lemmings at your fingertips as you direct them to build, bash, block, float and explode their way through a multitude of puzzling levels in a bid to reach safety.


Size: 136MB
Players: 1 Player
IAP: Yes ($0.99 for Special levels, $2.49 for 3x level packs)
Supports: Touchscreen, Controller, On-screen Controller
---