Tournaments Coming Soon to The Pinball Arcade
Posted by Nick K on November 26th, 2012 | 0 Comments | Tags: The Pinball Arcade
The latest PS Plus Update on the Official PlayStation Blog boasts quite the sale featuring some good stuff and some not so good stuff. I would argue that The Pinball Arcade is up there with the best on offer at 50% off for PS Plus subscribers. And their saying it has online tournaments already.
Pick up the core game at a great price, and watch for the monthly updates to get even more tables to play online tournaments and additional modes on.
The last I heard about online tournaments was that online tournaments had entered a beta phase beginning with the original or core tables on PC. This tells me that its going to be a while longer before the PSN and Vita versions see the additional features.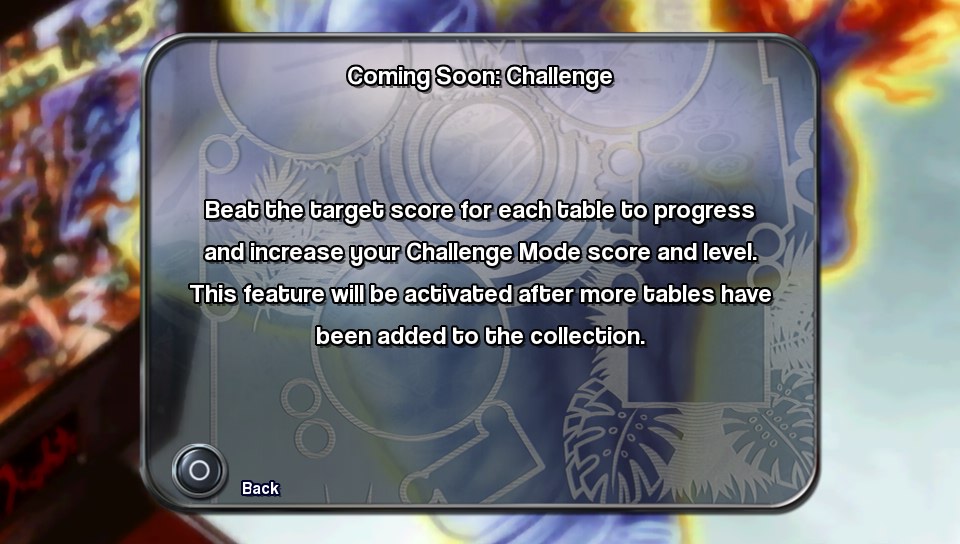 Click to view full gallery...
I've reached out to FarSight Studios in an effort to obtain some clarity on the situation. The first moment I booted up the core game and perused the menus is when I discovered some features were locked out. While I can appreciate the amount of work that goes into digitizing real pinball tables, these empty features should have not been included.
Nothing has changed in the menus and its been many months and many DLC table packs later. Have you been playing the classic tables in The Pinball Arcade? Check back with PSNStores for more about this and other pinball news.
[Source: PlayStation Blog]
---