PlayStation Mobile Update – November 21
Posted by Chris K on November 20th, 2012 | 5 Comments | Tags: Arctic Adventures: Polar's Puzzles , Bullion Blitz , PlayStation Mobile
Here is what is new on PSM this week.
Arctic Adventures: Brain Freeze ($1.99 / £1.59 / ¥200)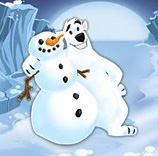 The bear is back! Help Polar solve all 50 brain-freezing puzzle levels.
Over 20 hours of gameplay spanning the Icy Wastes, across The Frozen Sea, through The Twilight Forest to the Edge of the World and on to the Oil Rig. Use snow, ice, metal and dynamite blocks to crack these conundrums.



Size: 97 MB
Players: 1
IAP: Yes
Supports: Touchscreen, Controller, On-screen Controller
Learn more about Arctic Adventures: Brain Freeze on PlayStation Mobile.
Bullion Blitz (Free)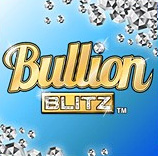 Hey, high roller! Your new job is all about Acquisitions and Mergers… you've acquired a vault full of precious ingots, and to maximise the return on your investment you'll need to merge them into the biggest blocks of bullion you can before you sell'em off!






Size: 35MB
Players: 1 Player
IAP: Yes ($1.29 for full game unlock)
Supports: Touchscreen
---