PlayStation Mobile Update – November 14
Posted by Chris K on November 13th, 2012 | 2 Comments | Tags: Alien Breed , Panic! , PlayStation Mobile
Here is what is new on PSM this week.
Alien Breed ($3.99 / £3.19 / ¥400)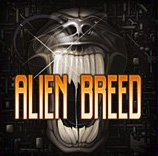 The original Alien Breed is back in action, celebrating its 21st Anniversary!
Alien Breed is the classic sci-fi, top-down shooter developed by Team 17. Launching originally in 1911, Alien Breed has now been remade for PlayStation Mobile, which can only mean one thing… it's time to turn down the lights, turn up the sounds and encounter Alien Breed again.
Size: 56 MB
Players: 1
Supports: Touchscreen, Controller, On-screen Controller
Learn more about Alien Breed on PlayStation Mobile.
Panic! ($1.99 / £1.59 / ¥200)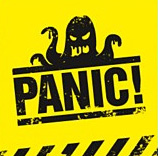 A giant alien slime monster is attacking the city! What can you do? Help survivors escape the city by creating blockades, toppling houses, unleashing awesome air strikes and throwing buoys to save those about to be swallowed by the slime!
Size: 83MB
Players: 1 Player
Supports: Touchscreen, Motion Sensor
Learn more about Panic! on PlayStation Mobile.
---