Is The Future Of SingStar Free-To-Play?
Posted by Chris K on October 12th, 2012 | 6 Comments | Tags: singstar , SingStore
So before you get all crazy in the comments… I know it will never technically be Free-To-Play due to the need for a microphone, but it seems that Sony will be changing the way it offers SingStar in the coming weeks.
Users who have tried to use the free SingStar viewer recently have noticed that the service has been discontinued. An on-screen message, seen below, states "Support for the SingStar Viewer has been discontinued. The complete SingStar experience will be available as a free download very soon!"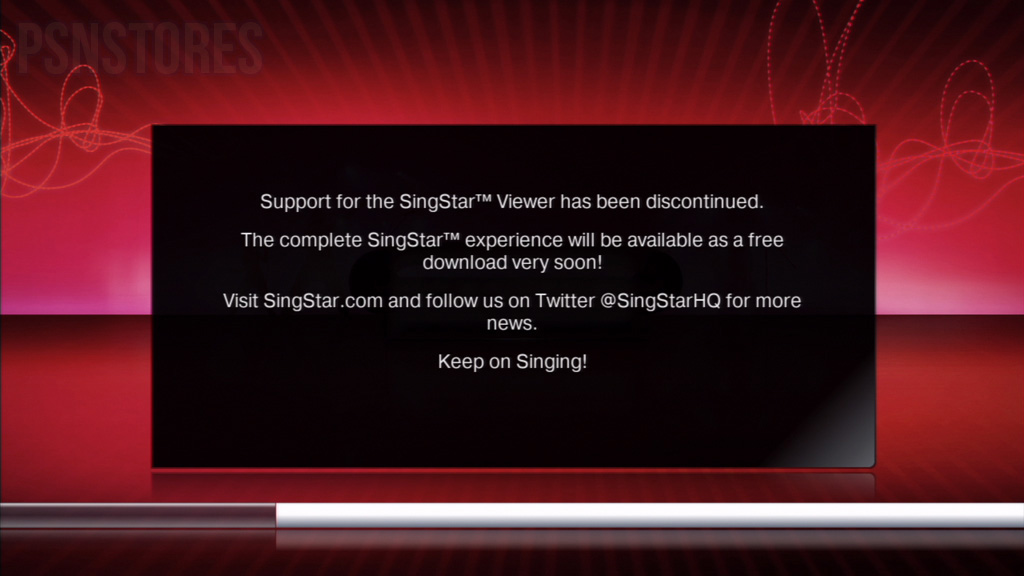 The key word there being "complete". Previously the SingStar viewer only allowed users to purchase content from the SingStore and browser the online community videos. If users wanted to actually play the content they would need to drop in a SingStar disc. Freeing users from the disc and offering tons of songs à la carte might bring some new life to the game here in the States where it has never gained the popularity it has in Europe.
You can find SingStar mics for as cheap as $4 on Amazon so the barrier to entry has never been lower.
We assume that full details will be announced in next week's SingStar post on the PlayStation Blog. If we find anything else we will be sure to let you know.
H/T: @Nabeshin186
---