Grand Theft Auto III PS2 Classic Update (9/25 Release)
Posted by Chris K on September 17th, 2012 | 5 Comments | Tags: Grand Theft Auto 3
It looks like the game finally has a release date again, if we are to believe what is posted on the Hong Kong PlayStation website.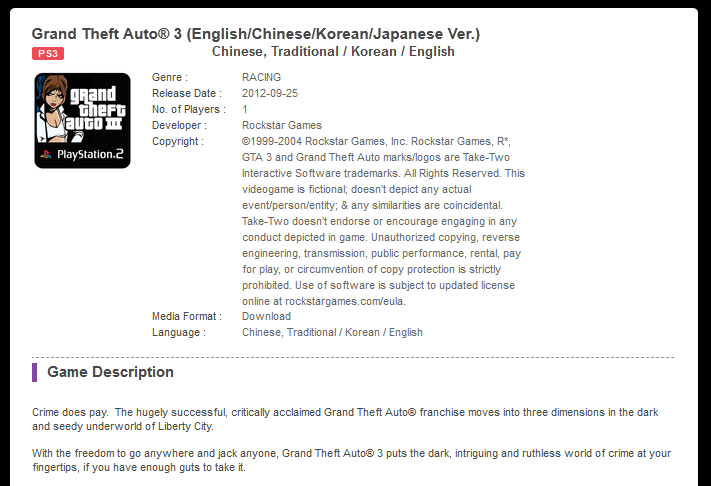 Originally delayed due to a music issue, it seems that everything is a go with a September 25th release date being listed. It should be noted that this is for the Hong Kong PlayStation Store, but for western releases they usually match what is releasing on the US Store. Also this is a Tuesday release date, much like the US store. The main update for the Hong Kong store comes on Thursdays.
I remember fondly playing this game on my PS2 and can't wait to check it out again, even if it may have aged badly. So anyone else ready to hop back into a pre-GTA IV Liberty City?
---