Zombie Tycoon 2 Announced For PS3 & Vita
Posted by Chris K on May 8th, 2012 | 2 Comments | Tags: Zombie Tycoon 2
Update: Zombie Tycoon 2 isn't at the Toronto showcase, but Lights, Camera, Party! is and that was a blast when Eric and I played it at PAX Prime.
Frima Studios has announced today that they will be developing a sequel to the 2009 minis RTS title Zombie Tycoon.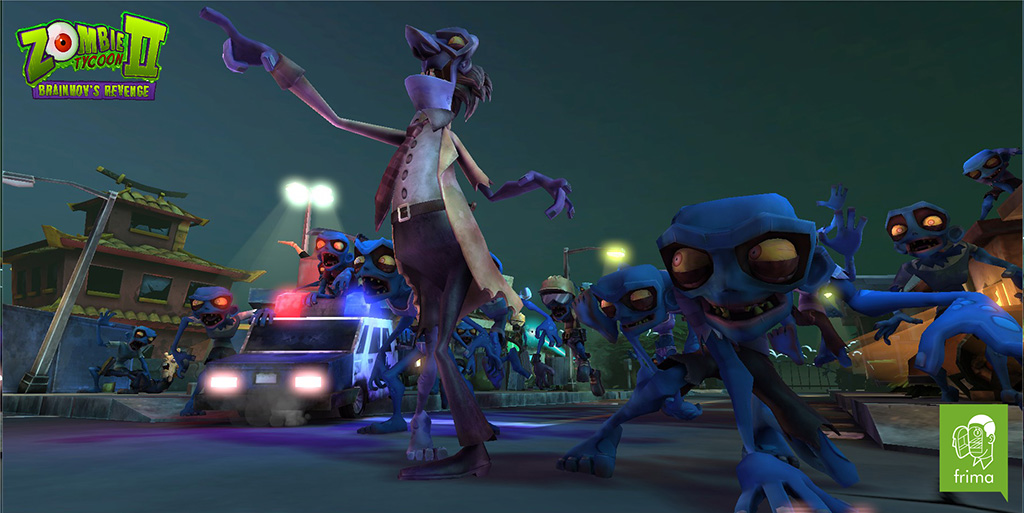 The sequel, aptly named Zombie Tycoon 2, will be a full PSN game this time around and it will be coming to Vita as well with Cross Play support.
"At Sony we're always excited to see new titles pushing the envelope of our technologies and with its real time, cross-platform gameplay Brainhov's Revenge is no exception. We're pleased to have this kind of great content in the development pipeline and look forward to providing players with an innovative Cross Play experience," said Matt Levitan, Director of Marketing and Public Relations for Sony Computer Entertainment Canada.
For features, the game sports both single and multiplayer with the aforementioned Cross Play between PS3 and Vita. Zombie Tycoon 2 is still a ways out with an expected launch in 2013, but if you are going to the "PlayStation <3 Canada" event in Toronto you can try it out tonight!
---