PAYDAY: The Heist DLC Tease
Posted by Chris K on May 15th, 2012 | 2 Comments | Tags: PAYDAY: The Heist
It looks like the PAYDAY has gotten an update to the Steam version and with it is a tease of the upcoming DLC. The "Wolf Pack DLC" will feature Wolf's personal stash of guns and gear plus 2 additional heists.
Here is what you gain access to with the DLC:
2 "epic" new heists (Counterfeit and Undercover)
New Technician skill tree
3 new weapons (ak47, grenade launcher, one other)
New Crew Bonus
New Player Upgrades
Deployable Sentry gun
Raised Level Cap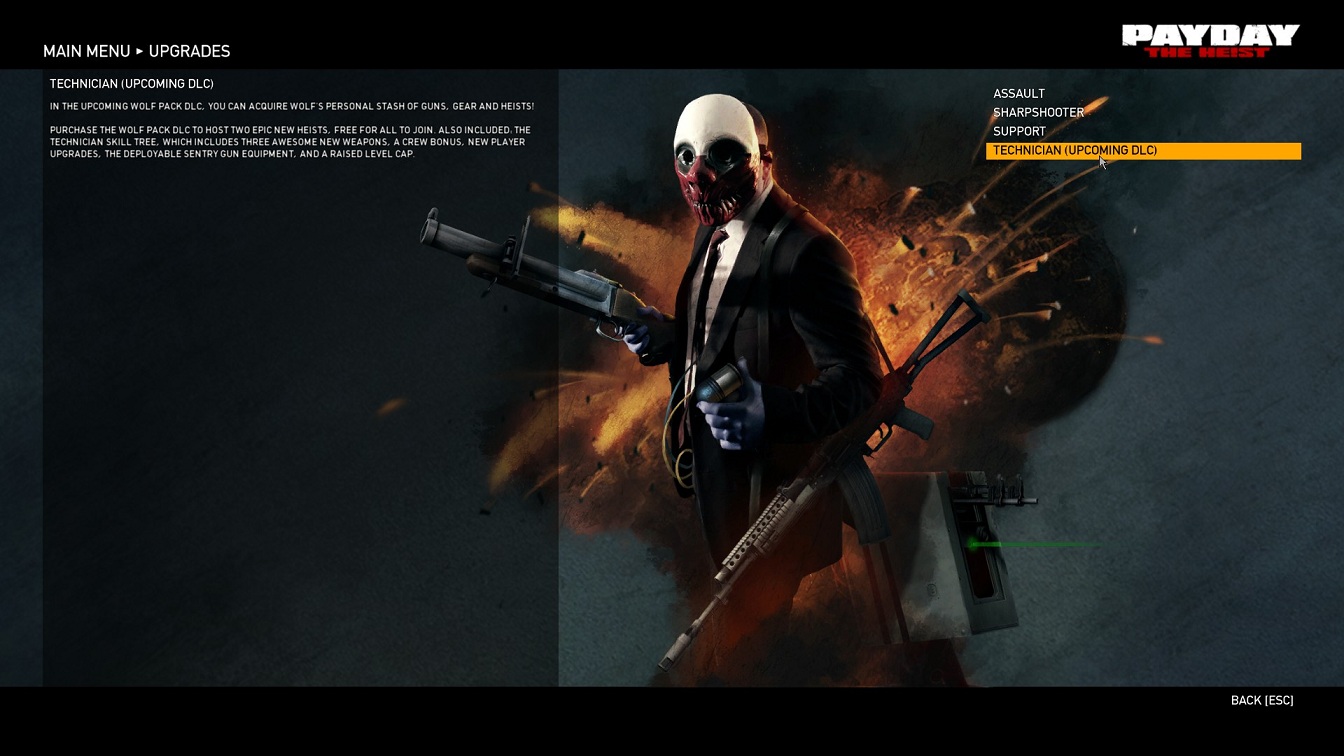 After getting my Platinum in the game just yesterday I am so freaking hyped. No word on the release date or price, but you know I will be the first to bring it to ya.
[Source: NeoGAF]
---