Coming Soon: Pain 3D
Posted by Chris K on May 30th, 2010 | 3 Comments | Tags: 3D Gaming , Pain
Update: The Site has been revised to list this content as "Coming Soon". I screen-captured the original page though 🙂
So are you ballin' like Chad Warden and have a 3D TV? Do you want a game to play on it? Well it looks like you are in luck, as next week we will see Pain 3D hitting the PSN Stores. We know that Hong Kong will be getting it next Thursday, and I can only assume that the US and EU will be getting it as well.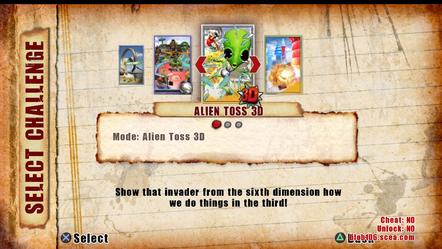 The Pain 3D bundle consists of 2 new game play modes: Alien Toss and Ice Breaker. But other modes on the game will become 3D compatible via a patch.
Alien Toss lets you teach those probing invaders from outer space a PAINful lesson for invading your territory. Ice Breaker invites more chaos as you fling exploding crates at an ice fortress!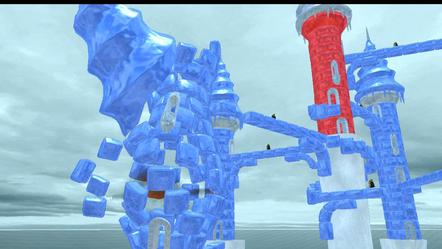 Remember you need a 3D TV to be able see it in 3D, duh. There is no price listed, but you can see additional screens on the Hong Kong PSN page.
If you have a young child, it looks like 3D gaming might not be for them. There is a hefty warning at the end of the page regarding 3D gaming and young ones.
The vision of young children (especially those under six years old) is still under development. Prior to viewing 3D programs, consult with your child's physician (such as a pediatrician or eye doctor) before allowing young children to watch 3D video images or play 3D stereoscopic games.
Sounds like either Sony is covering their asses, or 3D gaming is just too hardcore/melt your eyes awesome.
[Source: PlayStation.com (Asia) Hong Kong]
---