Baboon! Aims Up A European Release Date
Posted by chat Annette and Ashley www.shensugor.com on December 17th, 2014 | 0 Comments | Tags: Baboon!
Relevo has revealed the European release date for Baboon!, their PS Vita puzzle platformer. Originally due out in late 2014, the game is now set for a January 28th, 2015 release in Europe for 9.95€. Other regions will receive the game afterwards.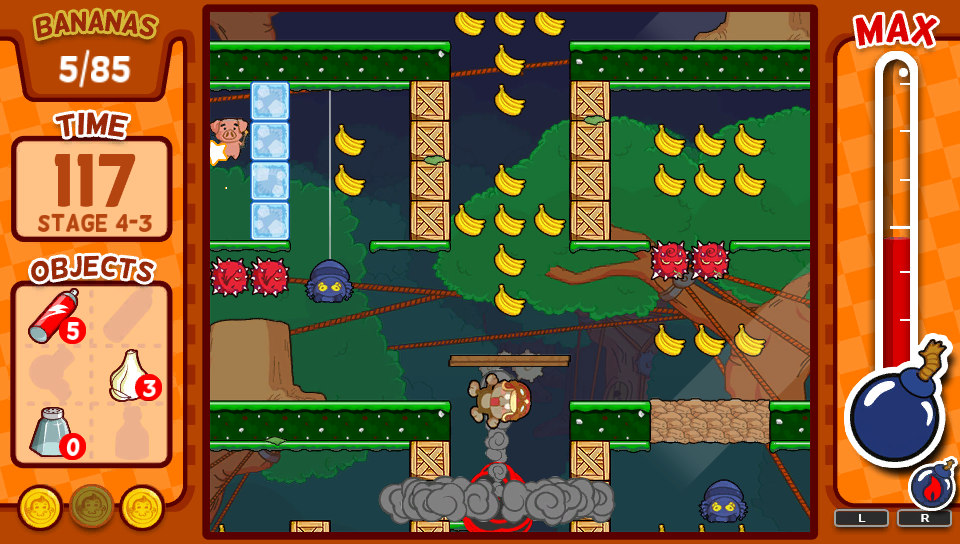 Click to view full gallery...
Baboon! sees Tumbili take on the evil Pirate Monkey in 60 levels spread over 7 worlds. The game allows players to shop for items, create different costumes to wear, cook many dishes through combining materials and interacting with dozens of characters that aid in uncovering new side quests. Complimenting the anime inspired look, Baboon! features music by Hideyuki Fukasawa, the composer behind Capcom titles like Onimusha and Super Street Fighter IV.
---