Night in the Woods announced for PS4
Posted by Curtis H on June 4th, 2014 | 1 Comment | Tags: Night in the Woods
Night in the Woods, a game that found success last year on Kickstarter, is coming to the PlayStation 4.
Night In The Woods takes place in the crumbling town of Possum Springs, a dead-end backwater that is barely holding on after the mining jobs left. Mae the cat is a college dropout who has returned home to reclaim her teenage life with her friends who stayed in town. Bea stayed home from college to take over the family business after a death sent her family into a tailspin. Gregg and Angus are highschool sweethearts, working hard to get out of Possum Springs. Germ is a weird kid that hangs around. No one knows what his deal is.

What Mae finds, however, is that life and her friends moved on while she was away. Strange things are happening to her and to the town. Things are changing. And there's something in the woods up behind the park that might mean an end to all of it.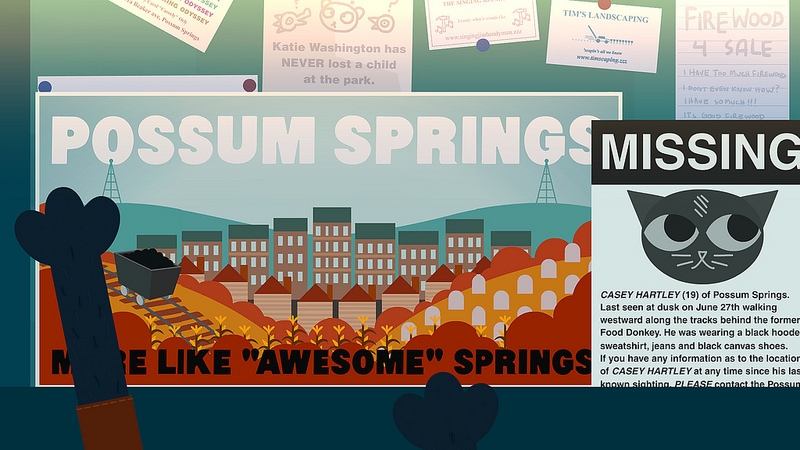 Click to view full gallery...
No release date information was given for the PS4 version of the game but a quick glance at the Kickstarter page indicates that the game won't be ready until sometime in 2015.
[Source: US PlayStation Blog]
---