Blue Estate coming to PS4
Posted by Curtis H on May 30th, 2014 | 0 Comments | Tags: Blue Estate
Blue Estate, a critically acclaimed graphic novel created by Viktor Kalvachev and Kosta Yanev, is coming to the PlayStation 4 in the form of a new rail shooter.
Blue Estate is a high-octane adrenaline mix of violent comedy, tangled alliances, mistaken identities, desperate heroes, ruthless villains, bad decisions, and maximum firepower. The inspiration for the whole universe comes from the movies of Guy Ritchie, Tarantino, and Elmore Leonard. The game is a prequel of Blue Estate Season 1.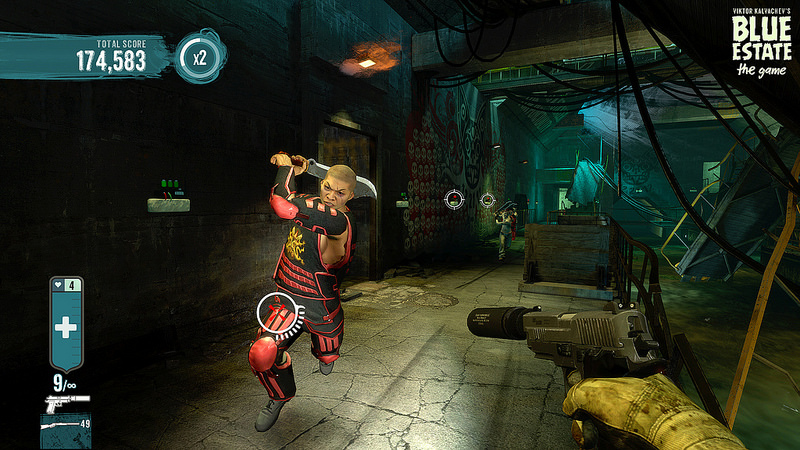 Click to view full gallery...
Blue Estate takes advantage of the DS4's gyroscope and touch-pad features. You'll simply aim by pointing the controller and fire with the trigger buttons. Gesture specific moves can then be performed using the controllers touch-pad. You'll be able to choose between two different characters (Tony and Clarence) who each appear to have their own different back story. Tony is the only son of Don Luciano, the boss of the West Coast Mafia, while Clarence is an ex-Navy Seal who gets dragged unwillingly into the mob.
Blue Estate is set to launch on PS4 sometime this year.
---