Treasures of Montezuma: Arena is coming to PlayStation Vita
Posted by chat Annette and Ashley www.shensugor.com on April 18th, 2014 | 2 Comments | Tags: Alawar , Treasures of Montezuma: Arena
Alawar's Treasures of Montezuma Blitz was the first free-to-play game on PlayStation Vita, and the match-3 puzzler clearly left a mark with players as the company has announced a followup. Treasures of Montezuma: Arena continues the series free-to-play lineage on PlayStation, but adds a large amount of new game modes including a dynamic turn-based puzzle RPG Story mode, a multiplayer Tournament, and a classic match-three Endless mode.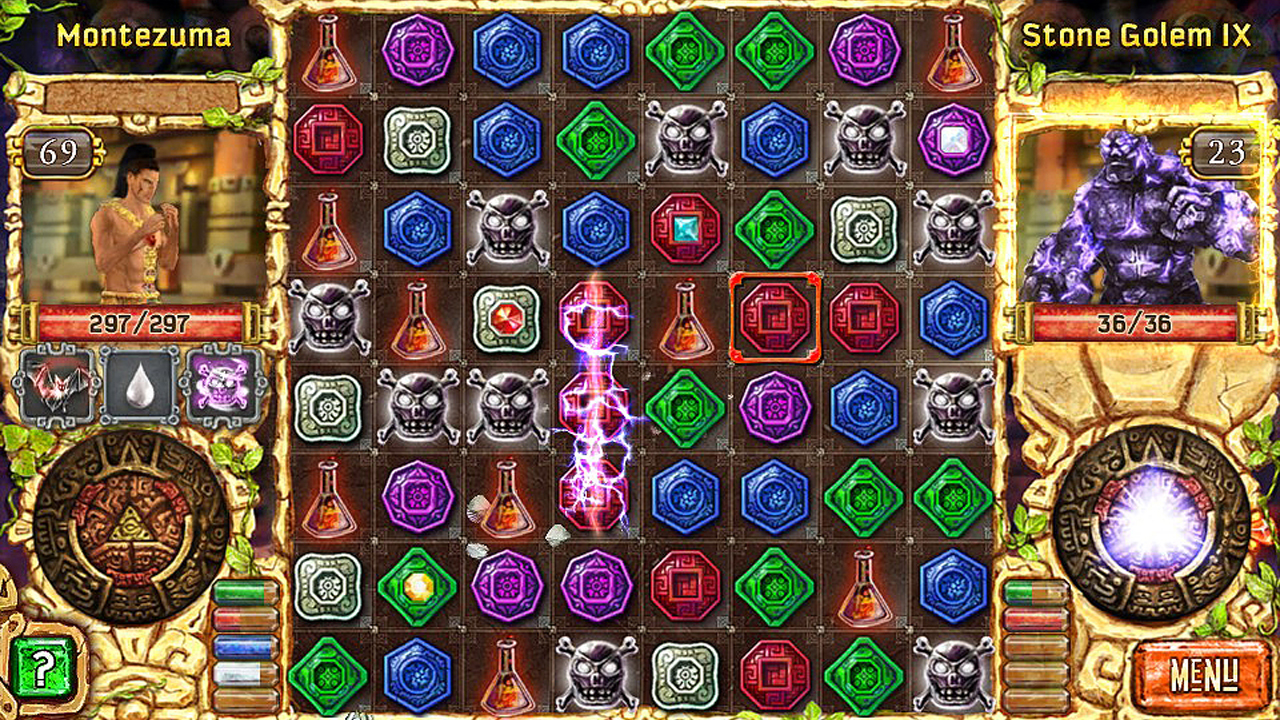 Click to view full gallery...
The story of the game revolves around ancient Aztec emperor, Montezuma, who was forced by the Spanish conquistadors to flee to an otherworldly place ruled by monsters, and fight through enemy ranks to reclaim his freedom and gain power to return.
The Tournament mode allows players to compete against random online opponents, friends, or participate in weekly tournaments to win prizes. Battles will be carried out with Crystals that reward skilled players who play a lot. If you're impatient it sounds like you could buy these. Additionally, players can unlock the classic Endless mode.
Alawar didn't share an expected release window for the game.
[Source: PlayStation Blog EU]
---