R.B.I. Baseball 14 swings onto PS3, and PS4 this Spring
Posted by chat Annette and Ashley www.shensugor.com on March 12th, 2014 | 0 Comments | Tags: MLB Advanced Media , R.B.I. Baseball 14
MLB Advanced Media, a division of Major League Baseball devoted towards digital and interactive content, announced their intent to revive the retro baseball game series, called R.B.I. Baseball, back in January. A preview with Polygon has finally shed some details on the game. Living up to its namesake, R.B.I. Baseball 14 is concerned about giving players a fun arcade experience more inline with what you'd expect from a 80's or 90's baseball game, rather than the modern simulation style. As such, the game's a bit bare in terms of content, as it only supports exhibition, season, and playoff gameplay modes. It will also only support local multiplayer. But hey, the game features all 30 MLB teams, and has 480 players. R.B.I. Baseball 14 also has home, away, and alternate jerseys for fans to choose from. There's even a unlockable fourth set based on historic designs.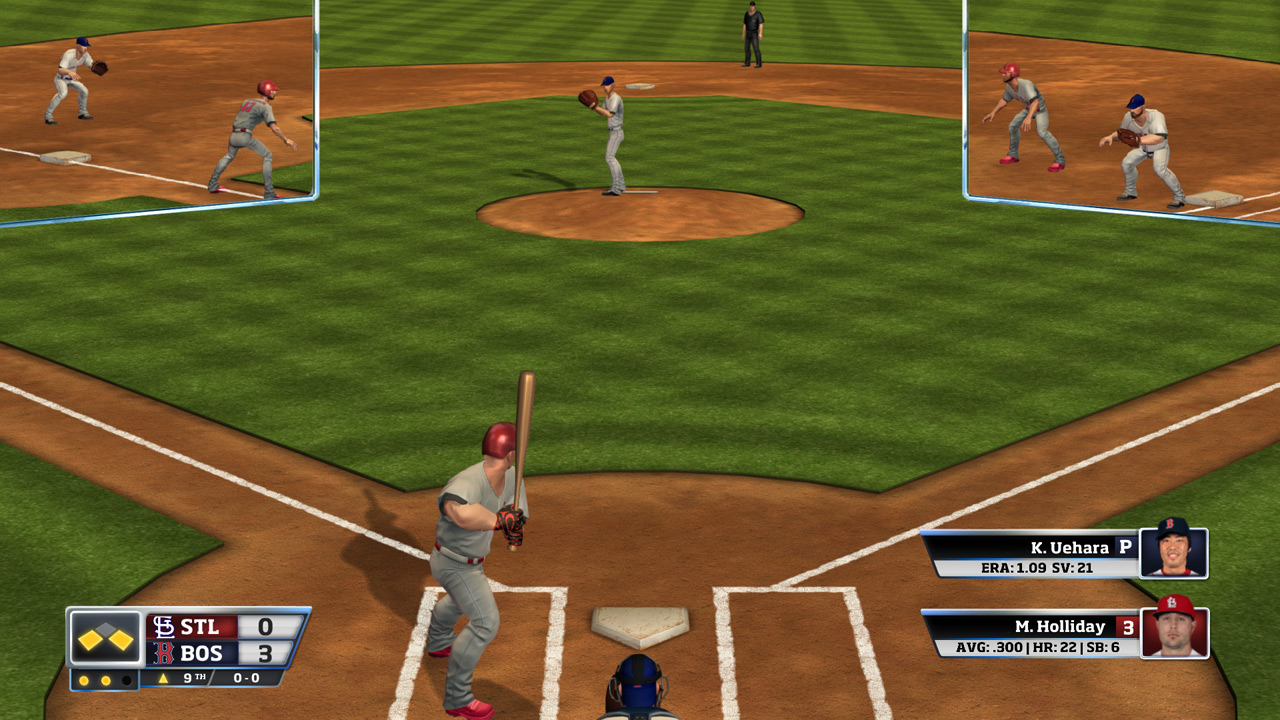 Click to view full gallery...
"What we're trying to [do] here [is] kind of capture an area that had not been capitalized on in a long time," said Jamie Leece, vice president of games for MLB Advanced Media. "This is something unique [for] an audience that had not been served for a while."
While some fans may be disappointed by the lack of seemingly standard features, it's important to note that R.B.I. Baseball 14 isn't a $60 retail title. MLB: The Show is as great as it is because SCE San Diego has had years to perfect their craft. This is the first console game developed by MLB Advanced Media, and the team behind it are considering adding additional modes if they get the chance to release a followup.
R.B.I. Baseball 14 is set to launch in April on PS3, 360, and mobile platforms. The PS4, and Xbox One versions will hit digital storefronts shortly after.
[Source: Polygon]
---