Artist Conley Smith draws Golden Nights for PSM
Posted by Nick K on October 14th, 2013 | 1 Comment | Tags: Golden Nights
Not much is known about Wolfgang Wozniak's (@Ouren on the Twitters) next PSM game called Golden Nights. It has an Arabian Nights theme to it noticeable from the bits of artwork strewn around Wozniak's site. When prodded for more on the game, we were shown a singular image from the game's artist Conley Smith.
From Wozniak's latest news entry is an image that depicts what looks to be the heroine in Golden Nights gazing upon a dark and mysterious future. Speculations on the game aside, the art as shown below reminds me of Guacamelee. But after perusal of Conley Smith's art, it's clear this is not her intention as most of her art has the same tone to it.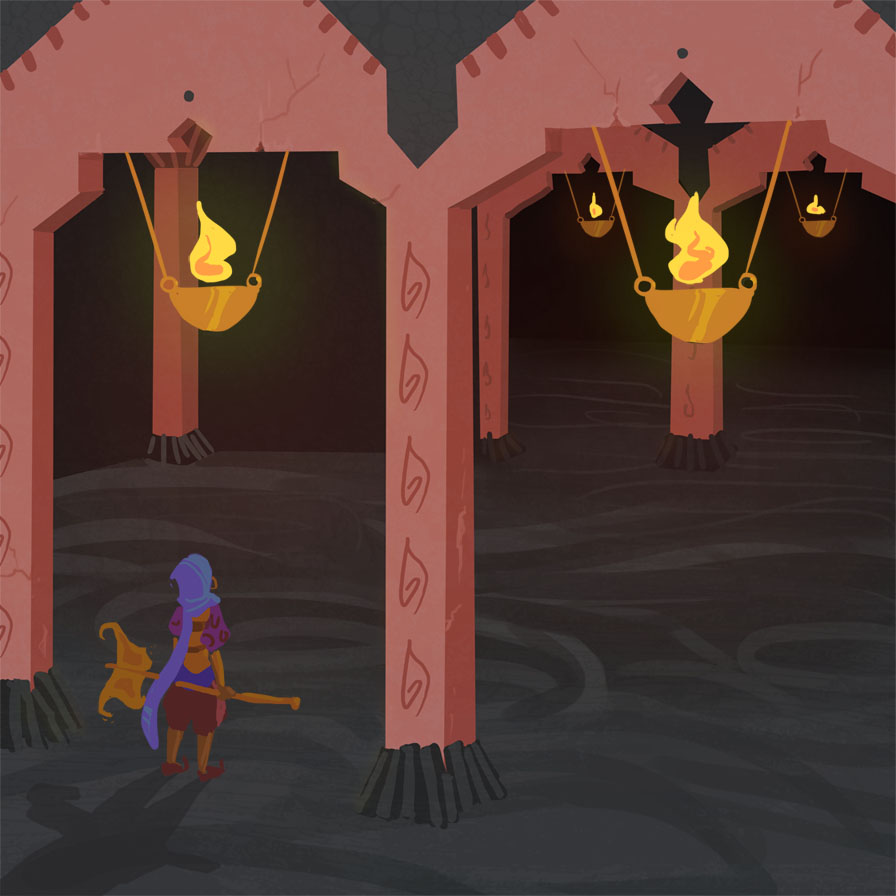 Click to view full gallery...
"Conley is doing great things with some of the areas in Golden Nights. She says she doesn't like environment art. She should probably be worse at it if she doesn't want to make more."
PlayStation Mobile is still alive and kicking. If this is anything to go by, Golden Nights may prove to be another diamond in the rough. Either that, or big ugly lump of coal. We await more from the game's creators to decide.
Stay tuned right here at PSNStores for the latest on Golden Nights from Wolfgang. If you'd like to check out Conley Smith's doodles site, click here.
Thanks Ouren!
---