Zen Studios announces next series of Star Wars Pinball tables in Balance of the Force
Posted by Nick K on September 10th, 2013 | 4 Comments | Tags: Balance of the Force , Star Wars Pinball
For quite some time, FarSight Studios' The Pinball Arcade and Zen Studios' Zen Pinball 2/Marvel Pinball/Star Wars Pinball have been unofficially going head-to-head in the virtual pinball genre. Some may not see it that way at all, simply that consumers are being gifted two unstoppably fantastic pinball experiences and we shouldn't complain.
Zen Studios puts another in the chamber with the next Star Wars Pinball tables in a trio dubbed Balance of the Force expected to arrive on PSN for PS3 and Vita this Fall. What about PS4? No worries as Bobby Loertscher says the following to one commenter on the PS Blog,
OH YES! We definitely have plans for PS4… stay tuned! 😀
The table pack will feature three new Star Wars themed tables: Star Wars: Episode VI Return of the Jedi, Starfighter Assault and a third table based on the villain Darth Vader. The Darth Vader table seems to focus the gameplay on the player carrying out missions as Darth Vader himself and eventually taking on Obi-wan and Luke Skywalker.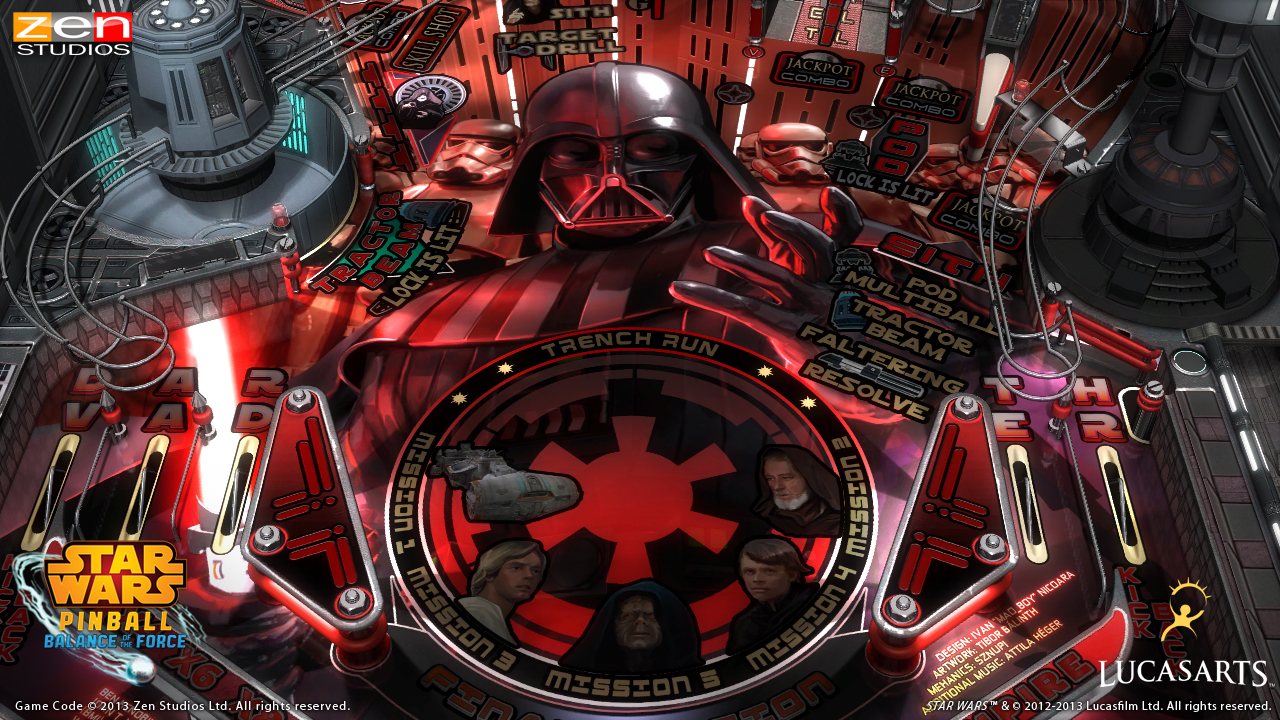 Click to view full gallery...
Starfighter Assault will have more of a focus on vehicular missions and choosing a side, Rebel Alliance or Galactic Empire. The gameplay will take place during aerial battles seemingly from the original trilogy if the images above are anything to go on.
Last but not least, the Star Wars: Episode VI Return of the Jedi is based entirely off the highlights from the movie of the same name. As seen in the trailer above, the table itself is comprised of several iconic sights including the Ewok's village, a trooper on a speeder bike, and all the heroes and villains garnishing the table art front and center.
If you're anything like me, a huge fan of virtual pinball games on PlayStation 3 and Vita, then you've already purchased this trilogy of Star Wars pinball tables already…PSN just doesn't know it yet!
[Source: press release and PlayStation Blog]
---