Curve Studios solidifies Stealth Inc. for a July 23rd/24th release
Posted by Nick K on July 8th, 2013 | 7 Comments | Tags: Stealth Inc: A Clone in the Dark
Yes, the folks responsible for bringing Thomas Was Alone to PS3 and Vita have finally laid out the red carpet for the release of Stealth Inc: A Clone in the Dark. A press release from Curve Studios' PR confirms a North American release date of July 23rd and a European release date of July 24th.
This game has received the most attention for the naming challenge Curve Studios posted on the PlayStation Blog sometime ago, asking readers to help them choose a more appropriate name for this PlayStation release. I guess Stealth Bastard wasn't descriptive enough. But we can't complain because Stealth Inc. has that rather sequel-worthy ring to it.
And if the subtitle, A Clone in the Dark, doesn't sell digitally distributed copies on the PSN Store, than the fact that it's a Cross-Buy (YOPO) purchase for PS3 and Vita will. You only pay once! Check out the image gallery below and let us know what you'll be buying on July 23rd/24th for PS3 and/or Vita.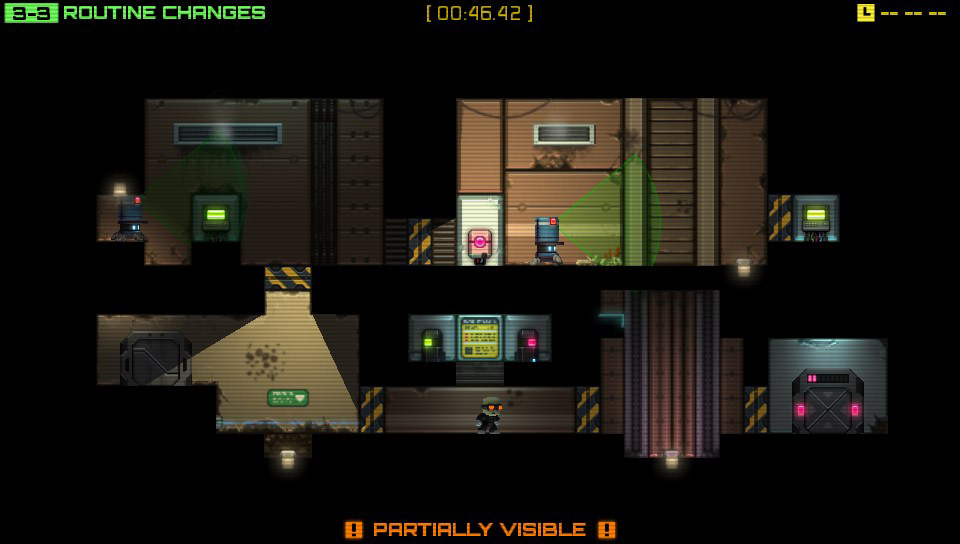 Click to view full gallery...
---