PS3 Exclusive DuckTales Remastered Retail Box Art
Posted by Nick K on July 11th, 2013 | 5 Comments | Tags: DuckTales Remastered
It took just one email to Capcom's PR to get us the exclusive PS3 box art for the retail release of DuckTales Remastered. I know this is veering away from what PSNStores is all about, promoting the PlayStation Network Store over retail. But still, how cool is this?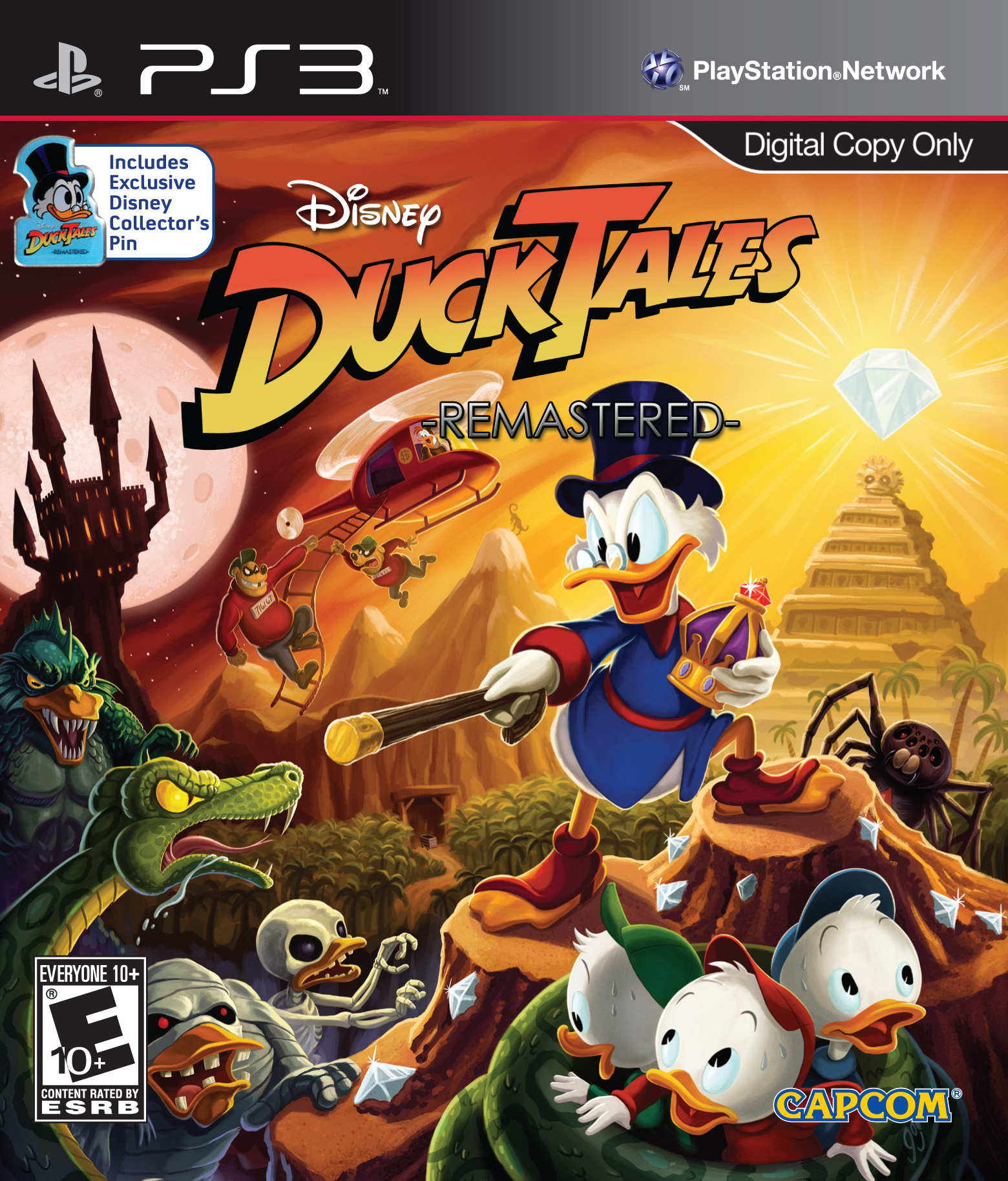 Click to view full gallery...
Analyzing the box art, we can see it's completely different from the original NES box art. At the top right corner, you can clearly see the exclusive Disney collector's pin, featuring Scrooge McDuck's head with a sky blue background. While the ESRB didn't exist when DuckTales first released, DuckTales Remastered is rated E10+.
Looking at the original NES box art, I noticed at the top where it says "STATE-OF-THE-ART" and "HIGH RESOLUTION". Why isn't this on the remastered version? Shouldn't it say "MORE STATE-OF-THE-ART" and "HIGHER RESOLUTION"?
---