CAPCOM Announces Strider for PS3 & PS4
Posted by Ben on July 18th, 2013 | 1 Comment | Tags: Strider
It's always lovely to see an unexpected revival, and, failing a couple of pesky Steam database leaks, CAPCOM provided exactly that today with their announcement of a brand new Strider game, from a combined development effort of some of the original Strider team  leads in Japan, and Double Helix, who are currently also developing that Killer Instinct revival. The game has taken on a more open structure, reminiscent of games such as Castlevania: Symphony of the Night, and indeed the Metroid series. There are upgrades to find, secrets to discover, and laser scarves to wear. Yes, laser scarves.
Strider is due out in 2014 for PS3 and PS4. The PS4 announcement is exciting to see, because it technically means the game will also be playable on Vita. That's the next best thing to a dedicated Vita version!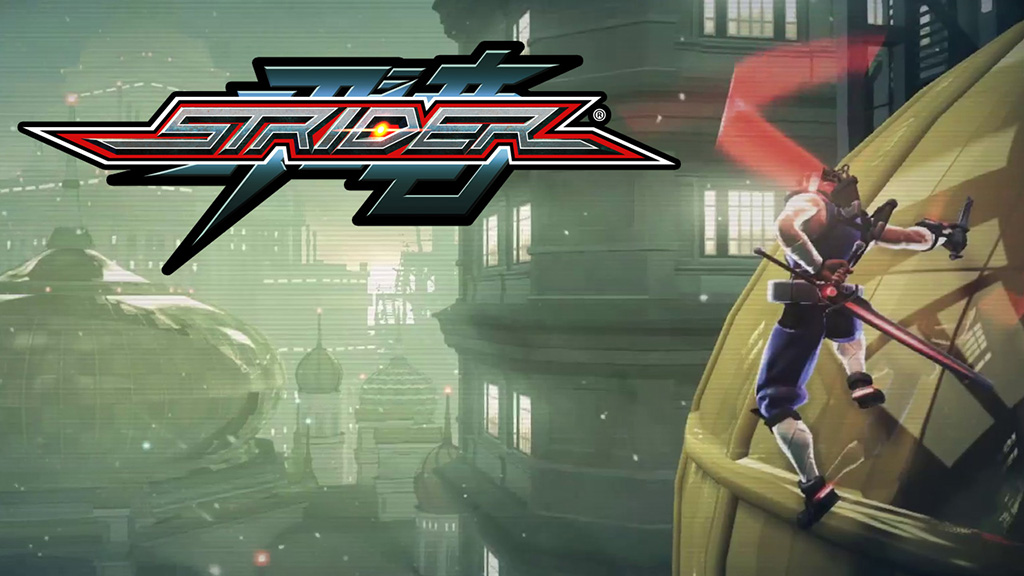 Click to view full gallery...
PR;
The Ultimate Ninja Hero Comes to Current and Next Gen Platforms Early 2014

San Diego, Calif. – July 18, 2013 – Capcom, a leading worldwide developer and publisher of video games, today confirmed that the ultimate ninja, Strider Hiryu, will return in Strider®, a brand new title in development for Xbox One®, the all-in-one games and entertainment system from Microsoft, Xbox 360®games and entertainment system from Microsoft, PlayStation®4 computer entertainment system, PlayStation®3 system and PC. An intense side-scrolling action platformer, Strider's action begins in the expansive metropolis of Kazakh City, a mix of ornate Russian architecture and hard-edged futuristic high-rise buildings with sprawling energy cables and pipework. Players freely explore the city and beyond, gaining new abilities and items which in turn open access to a truly massive and expansive interconnected game world.

Remaining true to its roots, Strider features the same franchise hallmarks of fluid, lightning quick combat and ground-breaking free-flowing traversal that inspired many of today's third person action titles. Strider further builds upon this pedigree by endowing the player with a vastly expanded arsenal of moves and weapons to acquire and use, while slicing their way through a massive, interconnected and rich game world.

The year is Meio: 048, on an alternate dystopian future of Earth. The whole planet suffers under the oppressive, iron-fisted rule of the mysterious and omnipotent Grand Master Meio. An expert in sabotage and assassination, Hiryu is the youngest ever recruit to attain a Special A-Class in the hellish Strider training program, and is the only man capable of achieving the mission to eliminate Grand Master Meio.

Perform breakneck acrobatic jumps and mid-air flips while slicing through enemies with Hiryu's indestructible 'Cypher', a plasma charged weapon that can take on a number of properties. Alternatively, use the climb sickle to gain the high ground, and hit them with a surprise Kunai attack, or call on support allies for some extra muscle when the going gets tough.

From cybernetic soldiers to immense bio-mechanical creatures, Strider's varied enemy types guarantee unique and engaging combat challenges that will see players quickly utilizing their various weapons, items and skills to gain the upper hand. The addition of plasma cypher variations and ranged weapons, such as the Kunai, provide further depth to combat.

Strider is being developed by Double Helix Games in conjunction with Capcom and is scheduled for digital release in early 2014.
---