Doki-Doki Universe and Hohokum Announced for PS3, PS4, and Vita
Posted by Nick K on May 7th, 2013 | 1 Comment | Tags: Doki-Doki Universe , Hohokum
The PlayStation Blog have outed a pair of uniquely titled games coming to PS3, Vita, and PlayStation 4. Doki-Doki Universe and Hohokum both received individual announcement posts on the official blog as what seems like a counter balance to one of the lightest PlayStation Store updates in recent history.
Doki-Doki Universe
Developed by HumaNature ("Human-Nature"), will initially be a free-to-download lite version of a paid game. In this lite version, we can expect to fly around the game's whimsical universe and partake in quizzes. I'm as puzzled as you are at this junction.  Accompanying the game to those so inclined will be a mobile app for cross-platform messaging with others. This is included in the paid version of the game and is called Doki-Doki Mail.
The paid version of Doki-Doki Universe will allow gamers to land on planets and further interact with the characters of the colorfully drawn universe. This full version is further described as a "RPG/Simulation/Interactive Story" type game, featuring a simple robot named Model QT377665, or QT3 for short, who has been abondoned on a tiny asteroid by his human owners when along comes an alien to tell him he is being junked as part of a recall.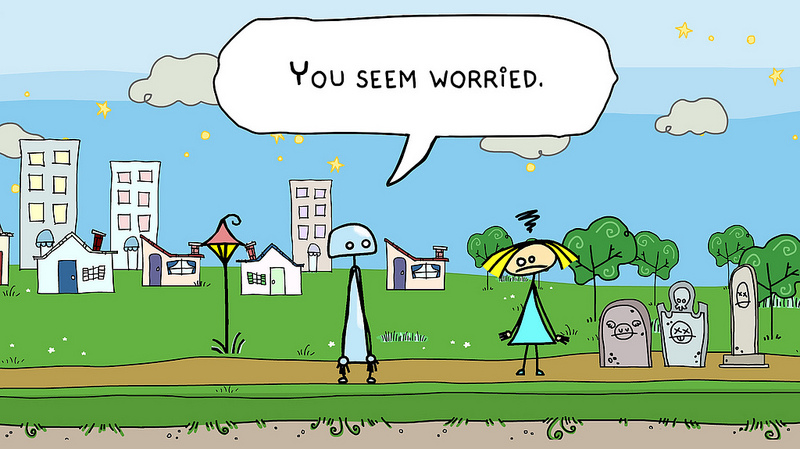 Click to view full gallery...
If you're looking for a game that is virtually the polar opposite of "dark, violent games, or intense competition", as HumaNature's co-founder Greg Johnson explains in Game Informer's Doki-Doki Universe story, and instead "cheerful, feel-good games that focus on emotional connection, creativity, and cooperation", keep an eye out for Doki-Doki Universe to be expanded for years to come.
Hohokum
Honeyslug, the makers of Frobisher Says, are working on a new immersive experience with Hohokum for PS3, PS4, and Vita. You play as a snake creature that sort of flies through the air like a rainbow colored kite tail. The moment of this creature alone will dispel the stresses of playing a typical game with pushy objectives that can be failed and forceful progression.
Click to view full gallery...
Instead, you just wander around this colorful world, discovering its secrets, exploring freely and completing the occassional goal. There are of course trophies, but nothing more about gameplay, modes, or when and for how much. Expect to hear more about Hohokum when PSNStores visits E3 2013 this July.
[Source: PlayStation Blog: Hohokum; Doki-Doki Universe]
---