Cardboard Castle fortifying itself on PlayStation Mobile
Posted by Nick K on May 13th, 2013 | 8 Comments | Tags: Cardboard Castle
Traveling far (Android) and wide (iOS) comes Cardboard Castle, a puzzle adventure game with its catapult aimed directly at PlayStation Mobile for Vita and PlayStation certified Android devices. As you can imagine, and as the embedded video above will demonstrate, Cardboard Castle features a unique paper world filled with cardboard cutouts. Vanquish foes by burning them with a lit match or take down barriers with a snip of the scissors.
For PSM, developer Mando Productions have included two exclusive stories over the course of 10 levels. Their games, including Pix'N Love from minis fame, were formerly published under the name Bulkypix as you will discover in the various mobile app stores. Publisher AMA (sister company to Ubisoft and Gameloft) is planning to bring more to PSM as well, as AMA vice president Jean-François Denis points out:
Having our first game on the PlayStation Mobile is very exciting and we will offer more entertaining content for PSM users like Hills of Glory: WWII next month and other titles by the end of the year.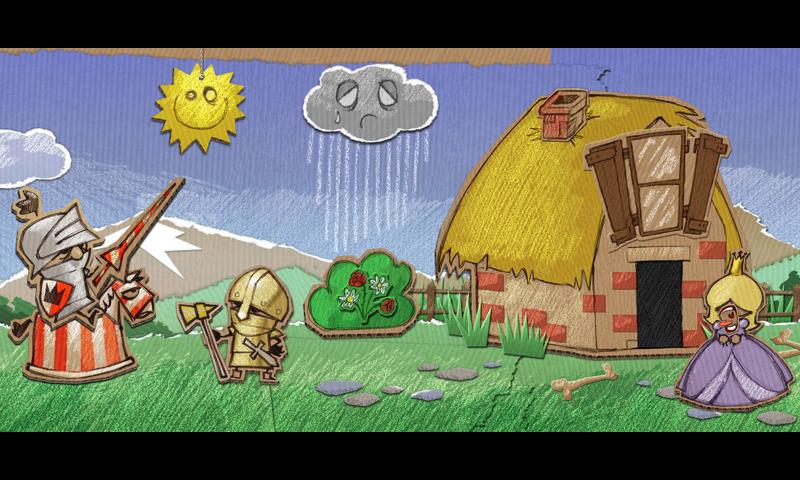 Click to view full gallery...
For just $4.89 (according to AMA, price discussion in comments), a hike uphill from the Android version's low low price of $1.99 with iPhone/iPad at $2.99, the Vita's gorgeous 5″ OLED can be harnessed to overwhelm the senses as well as to play those 10 additional levels. I feel it's important to note that the production values for this game are arguably higher than at least a few PSM titles currently selling for a competitive price.
A release date has not been provided in the press release, and that is likely due to the fact that it is difficult to obtain one with new PSM releases. The scheduling, we're told, is a bit chaotic. But keep a weary eye out, Cardboard Castle could lower the drawbridge sooner than we all think.
---