Obscure Coming to PS3 This Spring
Posted by Nick K on February 7th, 2013 | 1 Comment | Tags: Obscure
Obscure sounds like a campy horror sci-fi game, but it's actually a side-scrolling shoot'em up based on a campy horror sci-fi game from the PS2 era. Features include online or local co-op with a focus on high scoring combos and completing mission objectives. Focus Home Interactive is bringing the Obscure back to PlayStation name with a new game this Spring.
Obscure has been in development for over a year and its developer, Mighty Rocket Studio, is actually comprised of staff from Hydravision who developed the original PS2/Xbox survival-horror game back in 2004/2005. This time around, Obscure falls into a decidedly different genre, but will have the theme and some characters from the original game. There will be online and couch co-op for up to four players and the action will likely be intense.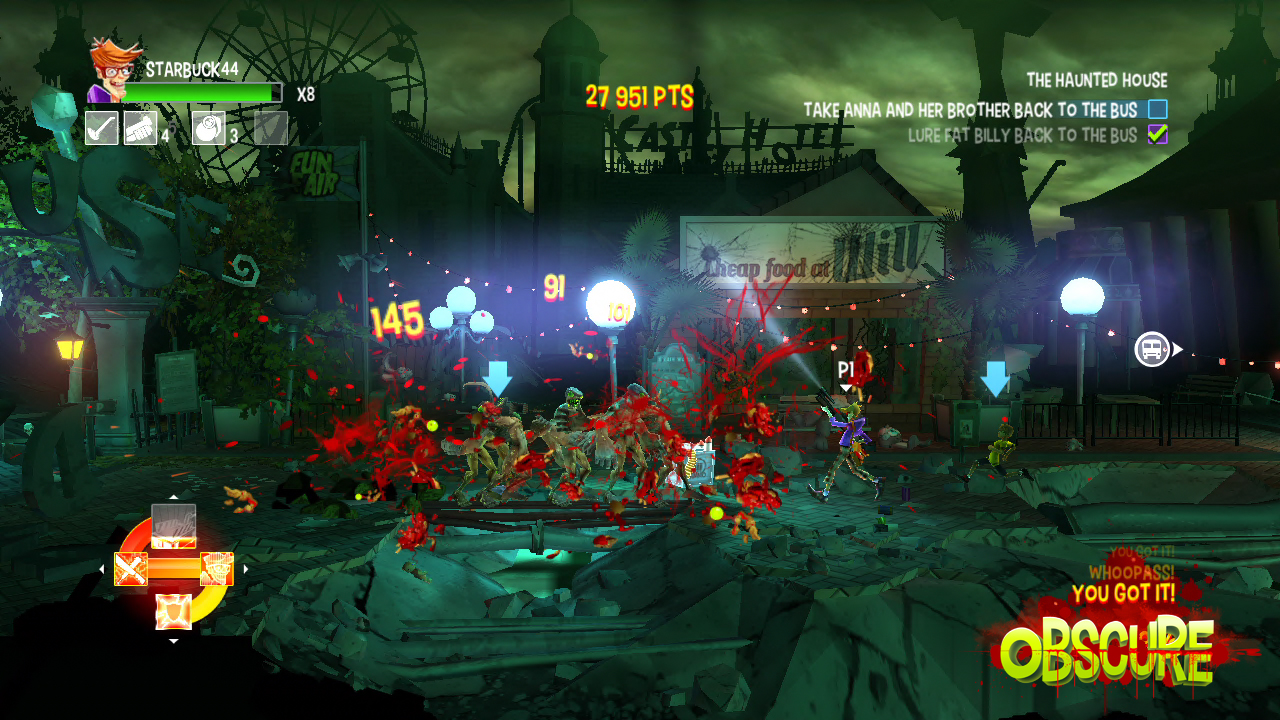 Click to view full gallery...
Characters in Obscure can be leveled up by obtaining high scores from frenetic, combo-intense, monster killing action. There is no shortage of descriptors here. The score can really climb when the fighting pushes the multiplier higher, but leaving your teammates behind for the higher score means a lowered chance for survival. Unlocked weapons can be used in earlier levels to best your previous top score or to help with completing future objectives.
We'll keep our ear to the ground and our finger on the pulse of this one as we get closer to Spring. Did you ever play the original Obscure on PS2? Do you think its been tailored more for the current generation of twitch gamer or can it provide something more for Obscure fans?
---