Jet Set Radio Patch Adds Cross-Save Ability And More
Posted by Chris K on February 27th, 2013 | 3 Comments | Tags: Jet Set Radio , Jet Set Radio HD
Earlier today both the PlayStation 3 and PlayStation Vita versions of Jet Set Radio recieved a patch.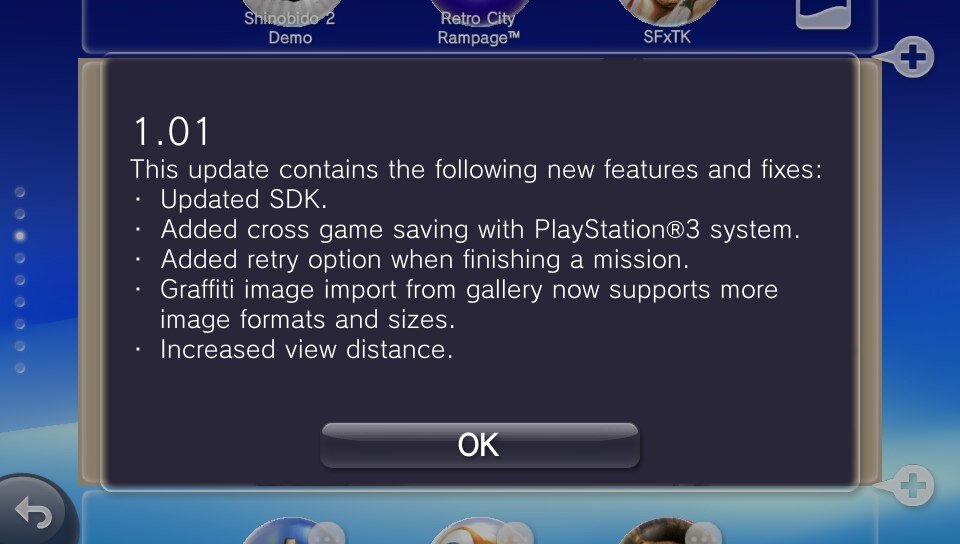 More detailed patch notes can be found thanks to poster Ulme on NeoGAF:
– Improved performance (Both versions)
– Fixed game freezes after long play sessions (Vita)
– Drawing distance has been doubled (Vita)
– Shorter loading times (Both versions)
– Fixed several little visual and performance issues (Both versions)
– Now it's possible to repeat a level just after clearing it (Both versions)
– Improved image import, solving errors and adding more compatible image formats.
– Saves can now be shared between PS3 and Vita, including progress and scores. Only on the first save slot, thou.
I have downloaded the patch and can attest to the decrease in loading times. We gave PS3 version a 4/5 with Eric saying it was a "well-crafted rerelease of a classic videogame."
[Image source: @TomySakazaki]
---