PSNStores Goes To International Toy Fair 2013
Posted by Elle on February 26th, 2013 | 1 Comment | Tags: Toy Fair
I found really cool toys and other gadgets at this year's International Toy Fair in New York City. It may not be the biggest display of console video games but there were good share of mobile games and toys that border the line of video games.
Activision's Skylanders came out with a new title and toys called Skylanders: SWAP Force with an innovative play pattern, swapability, giving players more choice by letting them swap the top and bottom halves of the toys to create their own characters. The game lets Portal Masters reconfigure 16 SWAP Force characters into more than 250 unique combinations. Players can mix and match characters' powers and moves, and then bring them to life in the game. Fans of the franchise also can play Skylanders SWAP Force from previous collections, now with the added ability of jumping.
Click to view full gallery...
One of the most interesting toys I've seen is with Tek Recon: Advanced Battle Systems by Tech 4 Kids. Tek Recon brings videos games into reality with their imitation guns. The toy uses neon colored rubber bands as their ammunition. Attach your mobile device with the free Tek Recon app (for iOS and Google Play) for real time GPS team battles. Players can play different game modes with their buddies such as Capture the Flag. Their flags are neon disks with QR codes that uploads the information to see who won for that game. The game and products will be launching this fall.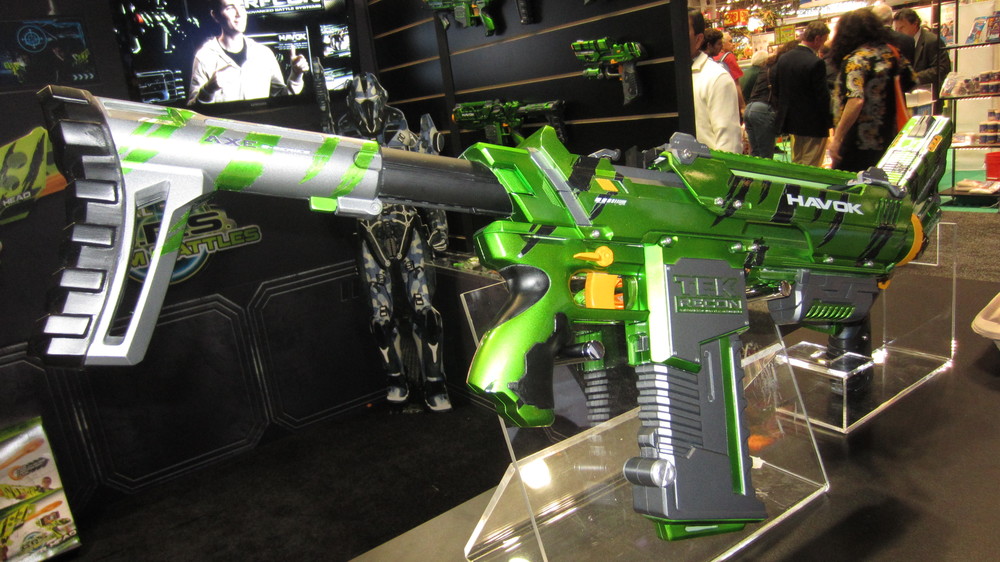 Shown at the booth was this pretty thing, Havok.
Tic Stac Toe is twist of the classic game of Tic Tac Toe as mobile game for iOS and Android devices. Accomplice Productions introduced us to their game board version that has 3×3, 4×4, and 5×5 tile piece set lets you stack your X and O pieces to create a more challenging game.
Of course no Toy Fair would be complete without new prototypes of our favorite childhood characters, like Goku or Godzilla.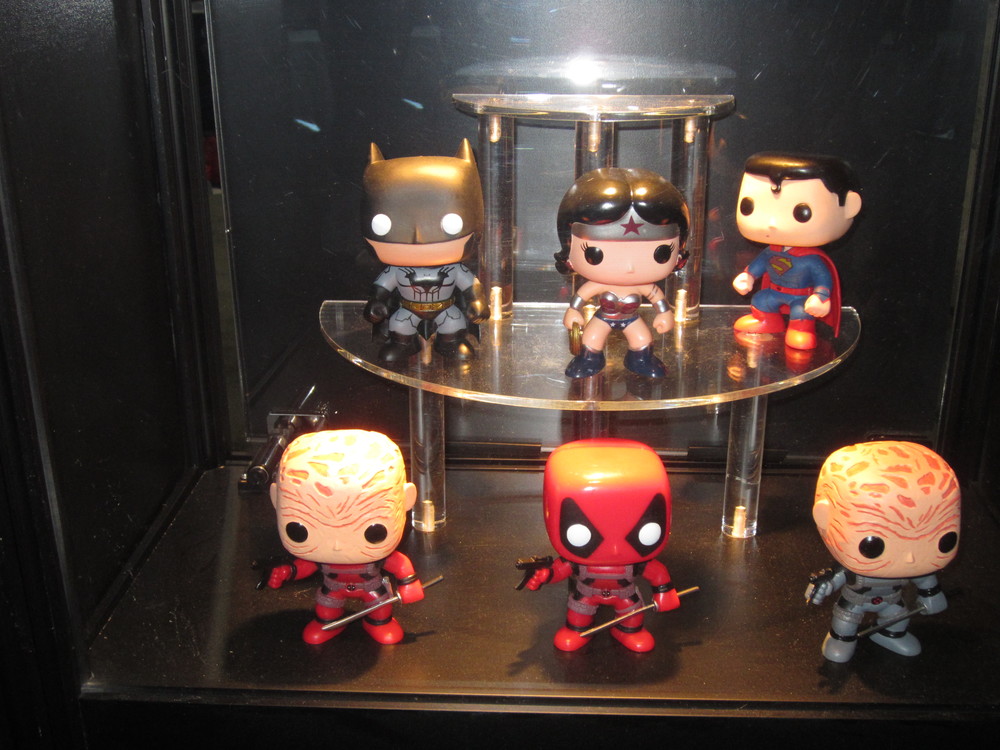 Click to view full gallery...
---