Get Filthy With Germinator on PS3 Tomorrow In Europe, March 5th in NA
Posted by Nick K on February 12th, 2013 | 0 Comments | Tags: Germinator
Our beloved Creat Studios has been busy as of late working on their first Vita game titled Germinator. Europe will get the game tomorrow for PS3 first followed by North America on March 5th and the Vita version later. Interested to know what type of game it is?
With a name like Germinator it could be almost anything, but it is in fact a bubble popping game. Germinator employs a sort of mix between the gem growing in Super Puzzle Fighter and the color matching in Bust-A-Move. The shooter mechanism is also positioned at the top of the screen similar to PopCap's Peggle. Shooting one blue germ bubble into another blue germ bubble causes it to grow and absorb adjacent bubbles of the same color. Doing this several times will force the bubbles to pop or even cause a chain reaction.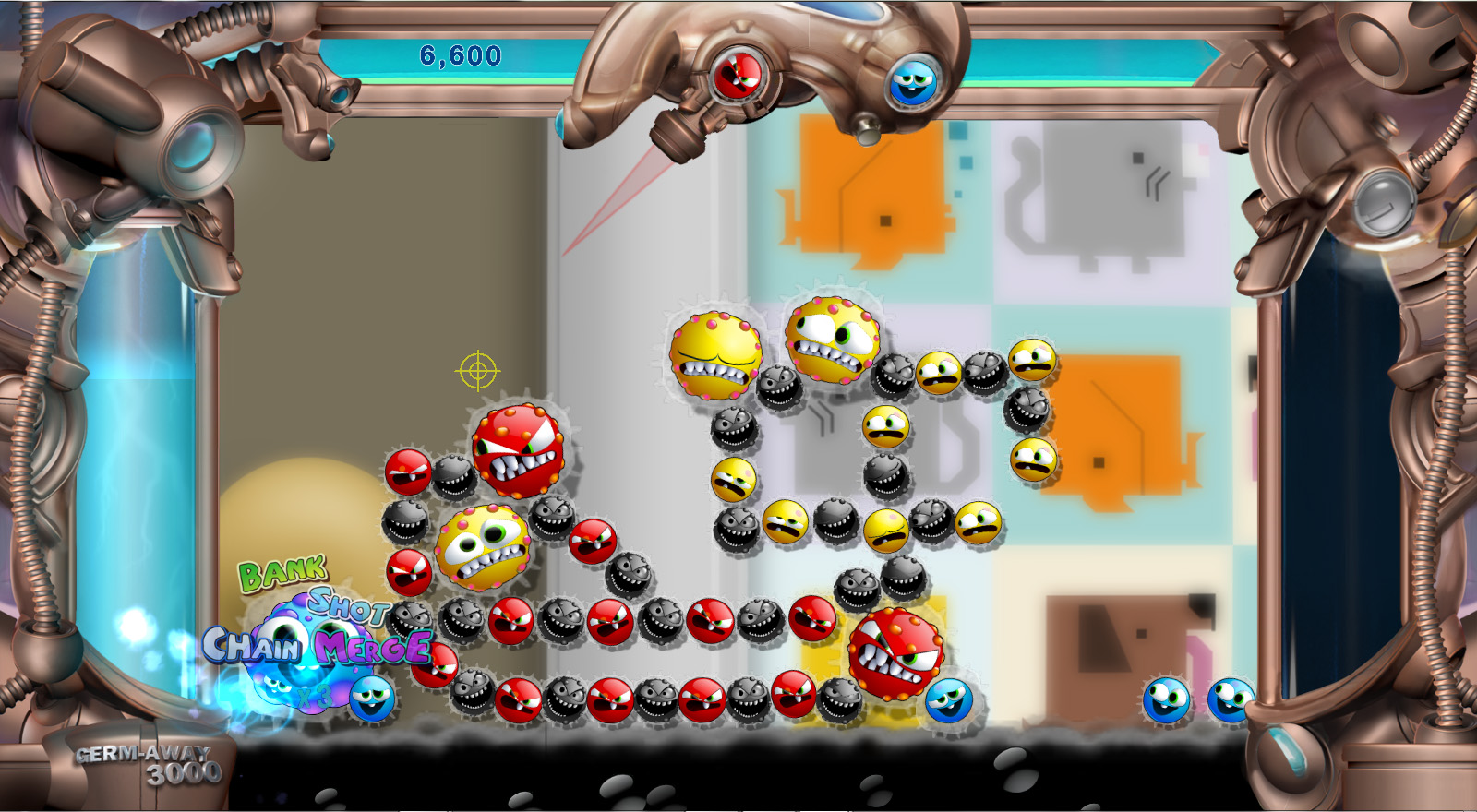 Click to view full gallery...
Each colored bubble does something unique when popped. Some germs will explode causing a chain reaction with other similarly sized germs. Some germs will shoot off ricocheting rounds that will take out all bubbles in their path.  The Germinator's job is not done until all the germ bubbles are cleaned away and some levels may require a bit of finesse in finding the right bubble popping combination. In response to Creat Studios first Vita release, Jason Benham, Vice President of Development, had this to say:
Creat Studios is ecstatic to release our first title for the PlayStation®Vita. We are excited to expand our PlayStation®Network catalog with our 21st title and a new platform.
Germinator comes to PSN with local multiplayer, AI battles, over 200 levels, and trophies (of course). The PS3 version will feature Move support and full 1080p visuals which are not all that common in fact. Keep an eye out for more info on Creat Studios and Germinator as we approach its North American launch on March 5th, and the Vita version afterwards.
---