escapeVektor Coming To Vitas Across North America Next Week
Posted by Chris K on January 16th, 2013 | 0 Comments | Tags: escapeVektor
escapeVektor was released for PlayStation Vita in Europe late last year. Ben has been playing it for a few weeks and will have a review shortly. It seems he will be just in time for the game's North American release, which will be January 22nd.
Coming in at a price of $9.99 ($7.99 for PlayStation Plus members), escapeVektor tasks you helping Vektor escape from a CPU. To do this you will need to trace the border of all nodes in the play area. It is almost like a reverse-Qix.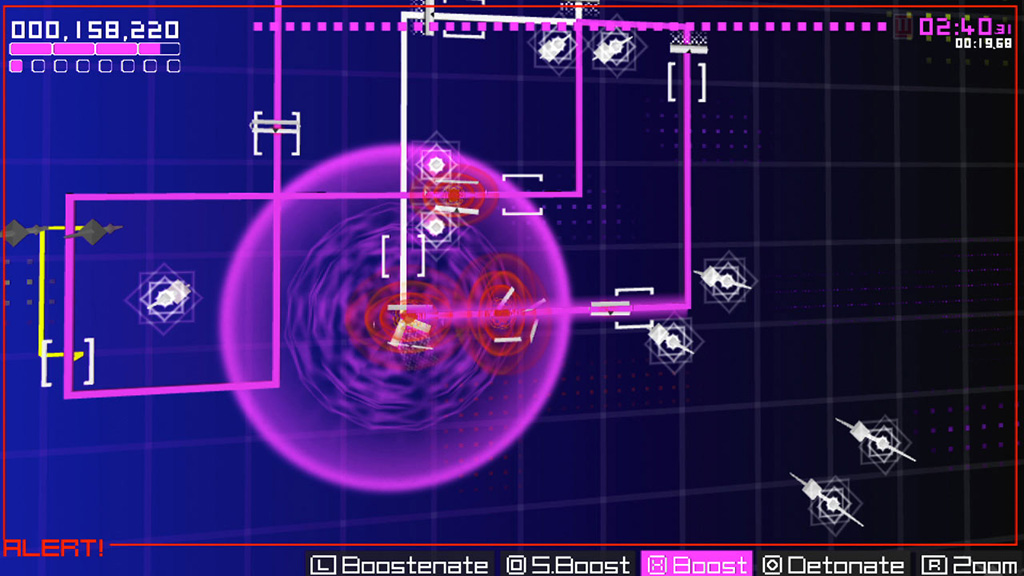 Click to view full gallery...
The game will use a grip of Vita features which were laid out on the PlayStation Blog:
'near' Wildcard gifts – As detailed above these allow users to gain extra chances to double their points!
'near' location based leaderboards – So you can compete with those around you
3G data connection – So you can drop gifts and update the leaderboards when out and about
Enhanced camera controls using the Gyro sensor – Just tilt your PlayStation Vita up/down or left/right to see more of the gameworld
Touch controls – Tap a node to select it and tap it again to enter it. Drag to pan around the zone and node select screens to explore the map quickly and easily
Live area updates as you play – The live area of escapeVektor keeps a tally of your medals, stars, score, Vektor's version level and the last few bits of story. This way if you've not played in a while you can see the where you were without having to boot the game!
60 frames per second gameplay! With the great power of the PlayStation Vita this version of escapeVektor is the smoothest, slickest version yet!
So watch the trailer above and check back later this week for our review.
---